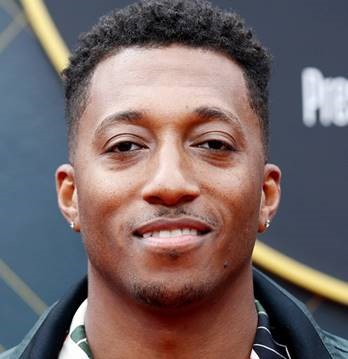 Two-time GRAMMY winning hip-hop artist and bestselling author Lecrae had inspired millions with his redemptive and gut-honest art. But when his personal life spun into chaos, he was forced to face the buried impact of the unhealed wounds—sexual abuse, physical trauma, addiction, and depression—that threatened to tear it all apart. Along the way, he realized the wounds we all carry have the potential to be unlikely guides to healing and freedom for ourselves, and others.
Bible Gateway interviewed Lecrae (@lecrae) about his book, I Am Restored: How I Lost My Religion but Found My Faith (Zondervan, 2020).
Please describe your childhood growing up without a father and the struggles you faced.
Lecrae: It was tough. But I didn't know any different. It was my reality. I wondered where he was and why he wasn't there. And I was envious of my friends who had dads, and sports games, and things like that. It probably gave me some identity issues as well…. Not probably—definitely gave me some identity issues.
What made you decide to follow Jesus?
Lecrae: I was a skeptic, and studied lots of different world religions. Intellectually, it made sense that this was the one religion where I did not have to earn God's love. I could be accepted, despite my flaws. It was also spiritual. This was a supernatural transformation—something I didn't have any control over.
What do you mean when you write in your book, "At the height of my career and the peak of my influence, I paused to look at my life and saw that it was in disarray"?
Lecrae: All the fame, the money, the opportunities that I had in front of me did not take away the pain of trauma, loss, rejection, and internal turmoil. Even though I looked good on the outside, on the inside I was a mess.
Read the Bible Gateway Blog post, Listening to God's Voice and Finding Your Own: An Interview with Sandi Patty
How has the Bible's teaching on restoration helped you handle the trauma you've experienced?
Lecrae: I'm just reminded that God likes to restore, and that he's willing to restore if you're willing to be restored. And so for me it's been comforting, looking at Psalm 23, and seeing he restores, looking at Jeremiah, seeing he restores, and just finding hope in his power to restore.
Read the Bible Gateway Blog post, Braving the Storms of Life: An Interview with Randy Travis
How has the Bible influenced the lyrics of your music?
Lecrae: My philosophy on art is that I just want to be so engrossed in my faith, and in my word, that it just bleeds out of me. I'm not trying to preach a sermon when I write. I'm just trying to be authentic. And if it's in me, if the truth is in me, the truth is going to come out of me.
Read the Bible Gateway Blog post, Christian Faith and Mental Health: An Interview with Sheila Walsh
What main message do you hope readers of your book will remember?
Lecrae: That there's always hope, and that your situation is never too bleak. That in the worst case scenario you'll face, God will still be there with you. And so you can still have hope.
Read the Bible Gateway Blog post, Grace Beautifies the Broken Road
Find more encouragement to trust God in hardship through our daily devotional, 'Standing Strong Through the Storm.'
By submitting your email address, you understand that you will receive email communications from Bible Gateway, a division of The Zondervan Corporation, 3900 Sparks Drive SE, Grand Rapids, MI 49546 USA, including commercial communications and messages from partners of Bible Gateway. You may unsubscribe from Bible Gateway's emails at any time. If you have any questions, please review our Privacy Policy or email us at privacy@biblegateway.com.
What is a favorite Bible passage of yours and why?
Lecrae: I'd say Jeremiah 29:11. It reminds me that pain comes with the promise, and God's promises are promises that he'll always keep. So I can hold on to his promises.
What are your thoughts about Bible Gateway and the Bible Gateway App and Bible Audio App?
Lecrae: I'm just grateful. Grateful for the technology. Grateful for the scholarship and the accessibility, just to be able to use Bible Gateway whenever and wherever I need it.
Is there anything else you'd like to say?
Lecrae: Yes: Read the book I Am Restored and find restoration for yourself.
---
I Am Restored is published by HarperCollins Christian Publishing, Inc., the parent company of Bible Gateway.
---
Bio: Lecrae is a hip-hop artist, activist, author, and socially conscious voice of our time. In addition to earning accolades for his musical talent, he has gained wide recognition for maintaining a strong commitment to his faith and values. "More caught than taught" is how the artist describes his incredible journey that includes two GRAMMY awards; a history-making #1 and RIAA Gold certified album, Anomaly, the masterful 2014 offering which topped Billboard's coveted Top 200 Albums chart; along with his recent single, I'll Find You, which went Platinum in April 2020.
Lecrae continues to thoughtfully engage the culture, reeling off The New York Times bestseller, Unashamed, in 2016 and a memorable breakthrough spoken word performance at the BET Hip-Hop Awards in Fall 2016. On the album All Things Work Together, Lecrae hinted he's still mindful of the outsider role that's enabled him to work the edges of hip-hop stardom but also aware of the world coming into his space. "I've already proven I'm part of the hip-hop narrative. On this album I took liberties," he said.
Lecrae also helped found and serves on the board of Peace Preparatory Academy in Atlanta, GA, where he resides with his wife and three children.
See what you're missing by not being a member of Bible Gateway Plus. Try it right now!