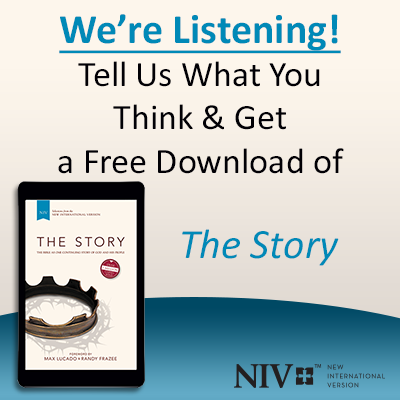 Zondervan is conducting a survey to hear your opinions about the New International Version (NIV) Bible translation.
The survey should take you 10-12 minutes. Plenty of space is allowed for you to tell Zondervan, in your own words, your thoughts and opinions about the NIV.
All responses are anonymous and confidential.
Upon completion of the survey, you'll receive a downloadable PDF copy of The Story (512 pages).