Editor's Note: As a special feature, bestselling author and speaker Ann Spangler (@annspangler) is conducting a 5-part brief video class offering surprising insights into five fascinating men and women of the Bible. Ann explores these and many more people of the Bible in her new book, Less Than Perfect: Broken Men and Women of the Bible and What We Can Learn from Them (Zondervan, 2018). In this second video lesson, Ann discusses the life of Sarah. Come back each day this week to learn about Adam, David, Gomer, and Judas.
[Subscribe to Ann Spangler's free email devotionals, Women of the Bible and Men of the Bible]
---
[Read the Bible Gateway Blog post, How Eating the Wrong Thing Wrecked Everything]
---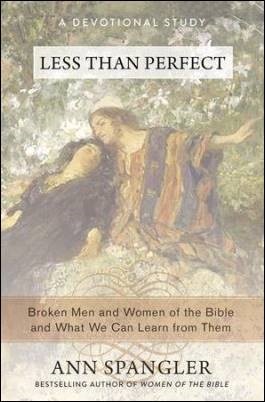 Less Than Perfect
is published by HarperCollins Christian Publishing, Inc., the parent company of Bible Gateway.
---
Bio: Ann Spangler is an award-winning writer and the author of many bestselling books, including Less Than Perfect, Praying the Names of God, Praying the Names of Jesus, and The One Year Devotions for Women. She's also coauthor of Women of the Bible and Sitting at the Feet of Rabbi Jesus, and the general editor of the Names of God Bible. Ann's fascination with and love of Scripture have resulted in books that have opened the Bible to a wide range of readers. She and her two daughters live in Grand Rapids, Michigan.
See what your missing out on by not being a member of Bible Gateway Plus. Try it right now!