Optimal physical health requires optimal nutrition. The same is true spiritually speaking. Without sufficient and regular biblical nutrition, our inner life begins to suffer the consequences. We become shallow and selfish, more demanding and less gentle, and quick to react impatiently, rashly, and angrily. These are telltale signs of inner malnutrition.
[Browse the more than 70 books by Charles Swindoll in the Bible Gateway Store]
Bible Gateway interviewed Charles R. Swindoll (@chuckswindoll) about his book, Searching the Scriptures: Find the Nourishment Your Soul Needs (Tyndale House Publishers, 2016).
Below are the time stamps for the audio interview above at which point Dr. Swindoll begins to answer each question.
00:45 — Why is this book characterized as the capstone of your life's work?
01:48 — Explain your analogy in the book between studying and understanding the Bible and making a meal and getting nourishment from it.
03:32 — Why do you believe length of time is important when studying the Bible and what are the consequences when we fail to set aside ample time to study it?
05:29 — What are the key principles of Bible study you learned as a student at Dallas Theological Seminary?
07:20 — How is breaking down Scripture into smaller sections a better way to understand what God is saying?
09:05 — Why do you say the Bible is put together like a newspaper and what is important to consider about the Bible's layout?
10:51 — What do you mean when you say some people are playing with the building blocks in the nursery when it comes to understanding the Bible?
12:29 — What is the Vision 195 Ministry?
13:58 — Describe your online Searching the Scriptures quiz.
15:42 — What are your thoughts about Bible Gateway and the Bible Gateway App?
16:28 — Is there anything else you'd like to say?
---
Bio: Charles R. Swindoll has devoted his life to the accurate, practical teaching and application of God's Word and his grace. A pastor at heart, Chuck has served as senior pastor to congregations in Texas, Massachusetts, and California. Since 1998, he's served as the founder and senior pastor-teacher of Stonebriar Community Church (@Stonebriar) in Frisco, Texas, but Chuck's listening audience extends far beyond a local church body. As a leading program in Christian broadcasting since 1979, Insight for Living (@IFL_USA) airs in major Christian radio markets around the world, reaching people groups in languages they can understand.
Winner of the Christian Book Award Lifetime Achievement Award, Chuck Swindoll is the bestselling author of more than 70 books, 12 of which have won Christian Book Awards. His titles include Searching the Scriptures: Find the Nourishment Your Soul Needs, The Church Awakening: An Urgent Call for Renewal, Faith for the Journey: Daily Meditations on Courageous Trust in God, The Owner's Manual for Christians: The Essential Guide for a God-Honoring Life, The Grace Awakening: Believing in Grace Is One Thing, Living It Is Another.
Chuck's extensive writing ministry has also served the body of Christ worldwide and his leadership as president and now chancellor of Dallas Theological Seminary (@DallasSeminary) has helped prepare and equip a new generation for ministry. Chuck and Cynthia, his partner in life and ministry, have four grown children, ten grandchildren, and two great-grandchildren.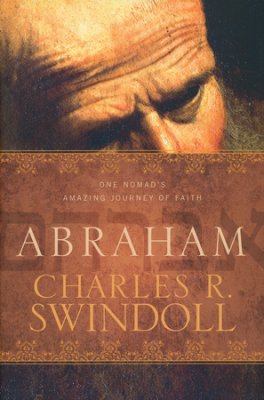 ---
Thousands already have! Try your 30-Day free trial today!
Remove banner ads and expand your Bible reading experience using our valuable library of more than 40 top resources by becoming a member of Bible Gateway Plus. Try it free for 30 days!