---
6 Keep me near you like a seal you wear over your heart,
like a signet ring you wear on your hand.
Love is as strong as death.
Passion is as strong as the grave.[a]
Its sparks become a flame,
and it grows to become a great fire[b]!
7 A flood cannot put out love.
Rivers cannot drown love.
Would people despise a man for giving
everything he owns for love?
Read full chapter
New American Standard Bible
6 Put me like a seal over your heart,
Like a (A)seal on your arm.
For love is as strong as death,
[a](B)Jealousy is as severe as Sheol;
Its flames are flames of fire,
[b]The flame of the Lord.
7 Many waters cannot quench love,
Nor will rivers flood over it;
(C)If a man were to give all the riches of his house for love,
It would be utterly despised."
Read full chapter
La Biblia de las Américas
EL ESPOSO:
Debajo del manzano[a](A) te[b] desperté;
allí tu madre tuvo dolores de parto por ti,
allí tuvo dolores de parto, y te dio a luz.
LA ESPOSA:
6 Ponme como sello sobre tu corazón,
como sello(B) sobre tu brazo,
porque fuerte como la muerte es el amor,
inexorables[c] como el Seol[d], los celos(C);
sus destellos, destellos de fuego,
la llama misma del Señor[e].
7 Las muchas aguas no pueden extinguir el amor,
ni los ríos lo anegarán;
si el hombre diera todos los bienes de su casa por amor,
de cierto lo menospreciarían(D).
Read full chapter
New American Standard Bible (NASB)
New American Standard Bible®, Copyright © 1960, 1971, 1977, 1995, 2020 by The Lockman Foundation. All rights reserved.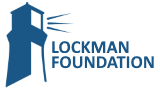 La Biblia de las Américas (LBLA)
Copyright © 1986, 1995, 1997 by The Lockman Foundation