---
New American Standard Bible
3 Do nothing [a]from [b](A)selfishness or (B)empty conceit, but with humility (C)consider one another as more important than yourselves; 4 (D)do not merely look out for your own personal interests, but also for the interests of others.
Read full chapter
New International Version
3 Do nothing out of selfish ambition or vain conceit.(A) Rather, in humility value others above yourselves,(B) 4 not looking to your own interests but each of you to the interests of the others.(C)
Read full chapter
He Took on the Status of a Slave
2 1-4 If you've gotten anything at all out of following Christ, if his love has made any difference in your life, if being in a community of the Spirit means anything to you, if you have a heart, if you care—then do me a favor: Agree with each other, love each other, be deep-spirited friends. Don't push your way to the front; don't sweet-talk your way to the top. Put yourself aside, and help others get ahead. Don't be obsessed with getting your own advantage. Forget yourselves long enough to lend a helping hand.
Read full chapter
New American Standard Bible (NASB)
New American Standard Bible®, Copyright © 1960, 1971, 1977, 1995, 2020 by The Lockman Foundation. All rights reserved.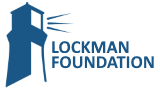 New International Version (NIV)
Holy Bible, New International Version®, NIV® Copyright ©1973, 1978, 1984, 2011 by Biblica, Inc.® Used by permission. All rights reserved worldwide.
NIV Reverse Interlinear Bible: English to Hebrew and English to Greek. Copyright © 2019 by Zondervan.