---
5 but they will be put to shame,
because Egypt is useless to them.
It will give no help and will be of no use;
it will cause them only shame and embarrassment."
God's Message to Judah
6 This is a message about the animals in southern Judah:
Southern Judah is a dangerous place
full of lions and lionesses,
poisonous snakes and darting snakes.
The messengers travel through there with their wealth on the backs of donkeys
and their treasure on the backs of camels.
They carry them to a nation that cannot help them,
7 to Egypt whose help is useless.
So I call that country Rahab the Do-Nothing.
Read full chapter
New International Version
5 everyone will be put to shame
because of a people(A) useless(B) to them,
who bring neither help(C) nor advantage,
but only shame and disgrace.(D)"
6 A prophecy(E) concerning the animals of the Negev:(F)
Through a land of hardship and distress,(G)
of lions(H) and lionesses,
of adders and darting snakes,(I)
the envoys carry their riches on donkeys'(J) backs,
their treasures(K) on the humps of camels,
to that unprofitable nation,
7  to Egypt, whose help is utterly useless.(L)
Therefore I call her
Rahab(M) the Do-Nothing.
Read full chapter
New Century Version (NCV)
The Holy Bible, New Century Version®. Copyright © 2005 by Thomas Nelson, Inc.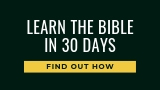 New International Version (NIV)
Holy Bible, New International Version®, NIV® Copyright ©1973, 1978, 1984, 2011 by Biblica, Inc.® Used by permission. All rights reserved worldwide.
NIV Reverse Interlinear Bible: English to Hebrew and English to Greek. Copyright © 2019 by Zondervan.