---
The Lord Will Send Israel Away
7 The Lord has not hurt his people as he hurt their enemies;
his people have not been killed like those who tried to kill them.
8 He will settle his argument with Israel by sending it far away.
Like a hot desert wind, he will drive it away.
9 This is how Israel's guilt will be forgiven;
this is how its sins will be taken away:
Israel will crush the rocks of the altar to dust,
and no statues or altars will be left standing for the Asherah idols.
Read full chapter
New International Version
7 Has the Lord struck her
as he struck(A) down those who struck her?
Has she been killed
as those were killed who killed her?
8 By warfare[a] and exile(B) you contend with her—
with his fierce blast he drives her out,
as on a day the east wind(C) blows.
9 By this, then, will Jacob's guilt be atoned(D) for,
and this will be the full fruit of the removal of his sin:(E)
When he makes all the altar stones(F)
to be like limestone crushed to pieces,
no Asherah poles[b](G) or incense altars(H)
will be left standing.
Read full chapter
Footnotes
Isaiah 27:8 See Septuagint; the meaning of the Hebrew for this word is uncertain.
Isaiah 27:9 That is, wooden symbols of the goddess Asherah
New Century Version (NCV)
The Holy Bible, New Century Version®. Copyright © 2005 by Thomas Nelson, Inc.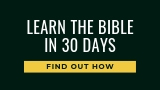 New International Version (NIV)
Holy Bible, New International Version®, NIV® Copyright ©1973, 1978, 1984, 2011 by Biblica, Inc.® Used by permission. All rights reserved worldwide.
NIV Reverse Interlinear Bible: English to Hebrew and English to Greek. Copyright © 2019 by Zondervan.