---
26 And He has made from one [a]blood every nation of men to dwell on all the face of the earth, and has determined their preappointed times and (A)the boundaries of their dwellings, 27 (B)so that they should seek the Lord, in the hope that they might grope for Him and find Him, (C)though He is not far from each one of us; 28 for (D)in Him we live and move and have our being, (E)as also some of your own poets have said, 'For we are also His offspring.'
Read full chapter
26 And He made from one man every nation of mankind to live on the face of the earth, having determined their appointed times and the boundaries of their lands and territories. 27 This was so that they would seek God, if perhaps they might grasp for Him and find Him, though He is not far from each one of us. 28 For in Him we live and move and exist [that is, in Him we actually have our being], as even some of [a]your own poets have said, 'For we also are His children.'
Read full chapter
Footnotes
Acts 17:28

Paul was probably exposed to Greek literature when he studied with Gamaliel, and quoting or paraphrasing a line from one of their poets would have surprised and kept the attention of the audience. See note 22:3.
26 And hath made of one blood all nations of men for to dwell on all the face of the earth, and hath determined the times before appointed, and the bounds of their habitation;
27 That they should seek the Lord, if haply they might feel after him, and find him, though he be not far from every one of us:
28 For in him we live, and move, and have our being; as certain also of your own poets have said, For we are also his offspring.
Read full chapter
New King James Version (NKJV)
Scripture taken from the New King James Version®. Copyright © 1982 by Thomas Nelson. Used by permission. All rights reserved.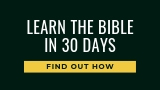 Amplified Bible (AMP)
Copyright © 2015 by The Lockman Foundation, La Habra, CA 90631. All rights reserved.