[See the Bible Gateway Blog post, International Day(s) of Prayer for the Persecuted Church]
[See books in the Bible Gateway Store on the subject of Christian persecution]
This year marks the 20th anniversary of the International Days of Prayer for the Persecuted Church (#IDOP), a time set apart to remember millions of Christians around the world who face persecution for their faith in Jesus Christ.
Continue to remember those in prison as if you were together with them in prison, and those who are mistreated as if you yourselves were suffering.
Hebrews 13:3 (NIV)
"According to statistics, persecution is the daily reality of at least 100 million Christians around the world," says Godfrey Yogarajah, executive director, World Evangelical Alliance, Religious Liberty Commission (@WEARLC1). "These Christians, who face routine harassment and difficulties, often suffer in silence and isolation. Over the years, the IDOP has served as a platform to highlight their stories and advocate their plight. Moreover, in so doing, the IDOP has also been a source of solidarity and encouragement to persecuted Christians by reminding them that they are part of a larger, global family of believers."
[See the Bible Gateway Blog post, I Am N: An Interview with Cole Richards and Jason Peters]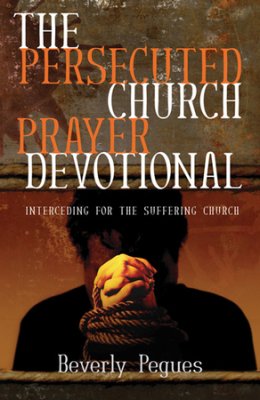 …We are experiencing all kinds of trouble, but we aren't crushed. We are confused, but we aren't depressed. We are harassed, but we aren't abandoned. We are knocked down, but we aren't knocked out. We always carry Jesus' death around in our bodies so that Jesus' life can also be seen in our bodies….
2 Corinthians 4:8-12 (CEB)
According to Open Doors USA, in 2015, more than 7,000 Christians were killed specifically because of their faith. Open Doors, with its list of countries where Christians are most in need of prayer, urges Christians and churches to remember those killed and pray for those in more than 60 countries still facing persecution because of their faith. Open Doors will be hosting Facebook Live events this week, featuring interviews with persecuted Christians along with other news, stories and special guests.
"Under Caesar's Sword" is a three-year, collaborative global research project by the University of Notre Dame to discover and draw attention to the ways Christian communities around the world respond to the severe violation of their religious freedom. These strategies vary widely, ranging from nonviolent protest movements of the kind that Pope John Paul II led in communist Poland, to the complex diplomacy of Christian churches in China, to simply fleeing from persecution en masse, as Christians have in Iraq. The project aims to raise solidarity with persecuted Christians worldwide and to help them respond justly and effectively. Watch the documentary film.
The above slide presentation is a production of the Office of Social Justice, a ministry of the Christian Reformed Church.
Basic Biblical Teaching About Persecution
Persecution Foretold
Jesus Warns and Teaches About Persecution
The Apostles and First Missionaries are Persecuted
Prepare for Persecution
Conduct Under Persecution
Results of Persecution
Rewards for Suffering Persecution
Place and Power of Prayer
Possible Forms that Persecution May Take
The above list is a production of the World Evangelical Alliance, Religious Liberty Commission.
The above video is a production of The Voice of the Martyrs.