---
17 Daniel answered the king, "Keep your gifts or give them to someone else, but I will tell you what the writing means. 18 Your Majesty, the Most High God gave sovereignty, majesty, glory, and honor to your predecessor, Nebuchadnezzar. 19 He made him so great that people of all races and nations and languages trembled before him in fear. He killed those he wanted to kill and spared those he wanted to spare. He honored those he wanted to honor and disgraced those he wanted to disgrace. 20 But when his heart and mind were puffed up with arrogance, he was brought down from his royal throne and stripped of his glory. 21 He was driven from human society. He was given the mind of a wild animal, and he lived among the wild donkeys. He ate grass like a cow, and he was drenched with the dew of heaven, until he learned that the Most High God rules over the kingdoms of the world and appoints anyone he desires to rule over them.
22 "You are his successor,[a] O Belshazzar, and you knew all this, yet you have not humbled yourself. 23 For you have proudly defied the Lord of heaven and have had these cups from his Temple brought before you. You and your nobles and your wives and concubines have been drinking wine from them while praising gods of silver, gold, bronze, iron, wood, and stone—gods that neither see nor hear nor know anything at all. But you have not honored the God who gives you the breath of life and controls your destiny!
Read full chapter
Footnotes
5:22 Aramaic son.
New Living Translation (NLT)
Holy Bible, New Living Translation, copyright © 1996, 2004, 2015 by Tyndale House Foundation. Used by permission of Tyndale House Publishers, Inc., Carol Stream, Illinois 60188. All rights reserved.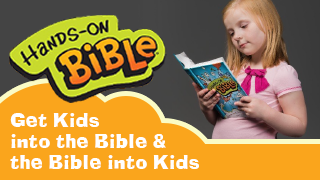 Bible Gateway Recommends
NLT New Spirit Filled Life Bible, Imitation Leather, Rich Stone
Retail: $79.99
Our Price: $52.99
Save: $27.00 (34%)
NLT Giant-Print Personal-Size Bible, Filament Enabled Edition--soft leather-look, peony/pink
Retail: $29.99
Our Price: $21.99
Save: $8.00 (27%)
NLT Super Giant Print Bible, Filament Enabled Edition (Red Letter, LeatherLike, Peony Rich Teal)
Retail: $59.99
Our Price: $43.99
Save: $16.00 (27%)
My First Hands-on Bible--soft leather-look, bold blue
Retail: $19.99
Our Price: $15.99
Save: $4.00 (20%)
NLT Large-Print Premium Value Thinline Bible, Filament Enabled Edition--soft leather-look, brown
Retail: $19.99
Our Price: $15.99
Save: $4.00 (20%)
NLT Teen Life Application Study Bible, Softcover
Retail: $22.99
Our Price: $14.99
Save: $8.00 (35%)