---
2 Don't copy the behavior and customs of this world, but let God transform you into a new person by changing the way you think. Then you will learn to know God's will for you, which is good and pleasing and perfect.
Read full chapter
2 And do not be conformed to this world [any longer with its superficial values and customs], but be [a]transformed and progressively changed [as you mature spiritually] by the renewing of your mind [focusing on godly values and ethical attitudes], so that you may prove [for yourselves] what the will of God is, that which is good and acceptable and perfect [in His plan and purpose for you].
Read full chapter
Footnotes
Romans 12:2 From the Greek word meaning "metamorphosis." Refers to the process that leads to an outward, permanent change.
J.B. Phillips New Testament
We have seen God's mercy and wisdom: how shall we respond?
12 1-2 With eyes wide open to the mercies of God, I beg you, my brothers, as an act of intelligent worship, to give him your bodies, as a living sacrifice, consecrated to him and acceptable by him. Don't let the world around you squeeze you into its own mould, but let God re-mould your minds from within, so that you may prove in practice that the plan of God for you is good, meets all his demands and moves towards the goal of true maturity.
Read full chapter
New Living Translation (NLT)
Holy Bible, New Living Translation, copyright © 1996, 2004, 2015 by Tyndale House Foundation. Used by permission of Tyndale House Publishers, Inc., Carol Stream, Illinois 60188. All rights reserved.
Amplified Bible (AMP)
Copyright © 2015 by The Lockman Foundation, La Habra, CA 90631. All rights reserved.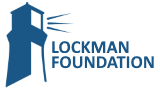 J.B. Phillips New Testament (PHILLIPS)
The New Testament in Modern English by J.B Phillips copyright © 1960, 1972 J. B. Phillips. Administered by The Archbishops' Council of the Church of England. Used by Permission.