---
The Temptation of Jesus
4 Then Jesus was led by the Spirit into the wilderness to be tempted there by the devil. 2 For forty days and forty nights he fasted and became very hungry.
3 During that time the devil[a] came and said to him, "If you are the Son of God, tell these stones to become loaves of bread."
4 But Jesus told him, "No! The Scriptures say,
5 Then the devil took him to the holy city, Jerusalem, to the highest point of the Temple, 6 and said, "If you are the Son of God, jump off! For the Scriptures say,
7 Jesus responded, "The Scriptures also say, 'You must not test the Lord your God.'[d]"
8 Next the devil took him to the peak of a very high mountain and showed him all the kingdoms of the world and their glory. 9 "I will give it all to you," he said, "if you will kneel down and worship me."
10 "Get out of here, Satan," Jesus told him. "For the Scriptures say,
11 Then the devil went away, and angels came and took care of Jesus.
The Ministry of Jesus Begins
12 When Jesus heard that John had been arrested, he left Judea and returned to Galilee. 13 He went first to Nazareth, then left there and moved to Capernaum, beside the Sea of Galilee, in the region of Zebulun and Naphtali. 14 This fulfilled what God said through the prophet Isaiah:
17 From then on Jesus began to preach, "Repent of your sins and turn to God, for the Kingdom of Heaven is near.[g]"
The First Disciples
18 One day as Jesus was walking along the shore of the Sea of Galilee, he saw two brothers—Simon, also called Peter, and Andrew—throwing a net into the water, for they fished for a living. 19 Jesus called out to them, "Come, follow me, and I will show you how to fish for people!" 20 And they left their nets at once and followed him.
21 A little farther up the shore he saw two other brothers, James and John, sitting in a boat with their father, Zebedee, repairing their nets. And he called them to come, too. 22 They immediately followed him, leaving the boat and their father behind.
Crowds Follow Jesus
23 Jesus traveled throughout the region of Galilee, teaching in the synagogues and announcing the Good News about the Kingdom. And he healed every kind of disease and illness. 24 News about him spread as far as Syria, and people soon began bringing to him all who were sick. And whatever their sickness or disease, or if they were demon possessed or epileptic or paralyzed—he healed them all. 25 Large crowds followed him wherever he went—people from Galilee, the Ten Towns,[h] Jerusalem, from all over Judea, and from east of the Jordan River.
Nueva Traducción Viviente
Tentación de Jesús
4 Luego el Espíritu llevó a Jesús al desierto para que allí lo tentara el diablo. 2 Durante cuarenta días y cuarenta noches ayunó y después tuvo mucha hambre.
3 En ese tiempo, el diablo[a] se le acercó y le dijo:
—Si eres el Hijo de Dios, di a estas piedras que se conviertan en pan.
4 Jesús le dijo:
—¡No! Las Escrituras dicen:
5 Después el diablo lo llevó a la santa ciudad, Jerusalén, al punto más alto del templo, 6 y dijo:
—Si eres el Hijo de Dios, ¡tírate! Pues las Escrituras dicen:
7 Jesús le respondió:
—Las Escrituras también dicen: "No pondrás a prueba al Señor tu Dios"[d] .
8 Luego el diablo lo llevó a la cima de una montaña muy alta y le mostró todos los reinos del mundo y la gloria que hay en ellos.
9 —Te daré todo esto—dijo—si te arrodillas y me adoras.
10 —Vete de aquí, Satanás—le dijo Jesús—, porque las Escrituras dicen:
11 Entonces el diablo se fue, y llegaron ángeles a cuidar a Jesús.
Comienzo del ministerio de Jesús
12 Cuando Jesús oyó que habían arrestado a Juan, salió de Judea y regresó a Galilea. 13 Primero fue a Nazaret, luego salió de allí y siguió hasta Capernaúm, junto al mar de Galilea, en la región de Zabulón y Neftalí. 14 Así se cumplió lo que Dios dijo por medio del profeta Isaías:
17 A partir de entonces, Jesús comenzó a predicar: «Arrepiéntanse de sus pecados y vuelvan a Dios, porque el reino del cielo está cerca[h]».
Primeros discípulos
18 Cierto día, mientras Jesús caminaba por la orilla del mar de Galilea, vio a dos hermanos—a Simón, también llamado Pedro, y a Andrés—que echaban la red al agua, porque vivían de la pesca. 19 Jesús los llamó: «Vengan, síganme, ¡y yo les enseñaré cómo pescar personas!». 20 Y enseguida dejaron las redes y lo siguieron.
21 Un poco más adelante por la orilla, vio a otros dos hermanos, Santiago y Juan, sentados en una barca junto a su padre, Zebedeo, reparando las redes. También los llamó para que lo siguieran. 22 Ellos, dejando atrás la barca y a su padre, lo siguieron de inmediato.
Multitudes siguen a Jesús
23 Jesús viajó por toda la región de Galilea enseñando en las sinagogas, anunciando la Buena Noticia del reino, y sanando a la gente de toda clase de enfermedades y dolencias. 24 Las noticias acerca de él corrieron y llegaron tan lejos como Siria, y pronto la gente comenzó a llevarle a todo el que estuviera enfermo. Y él los sanaba a todos, cualquiera fuera la enfermedad o el dolor que tuvieran, o si estaban poseídos por demonios, o eran epilépticos o paralíticos. 25 Numerosas multitudes lo seguían a todas partes: gente de Galilea, de las Diez Ciudades,[i] de Jerusalén, de toda Judea y del oriente del río Jordán.
New Living Translation (NLT)
Holy Bible, New Living Translation, copyright © 1996, 2004, 2015 by Tyndale House Foundation. Used by permission of Tyndale House Publishers, Inc., Carol Stream, Illinois 60188. All rights reserved.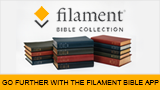 Nueva Traducción Viviente (NTV)
La Santa Biblia, Nueva Traducción Viviente, © Tyndale House Foundation, 2010. Todos los derechos reservados.