---
Qualities of a Sound Church
2 But as for you, speak the things which are proper for sound doctrine: 2 that the older men be sober, reverent, temperate, sound in faith, in love, in patience; 3 the older women likewise, that they be reverent in behavior, not slanderers, not given to much wine, teachers of good things— 4 that they admonish the young women to love their husbands, to love their children, 5 to be discreet, chaste, (A)homemakers, good, (B)obedient to their own husbands, (C)that the word of God may not be blasphemed.
6 Likewise, exhort the young men to be sober-minded, 7 in all things showing yourself to be (D)a pattern of good works; in doctrine showing integrity, reverence, (E)incorruptibility,[a] 8 sound speech that cannot be condemned, that one who is an opponent may be ashamed, having nothing evil to say of [b]you.
9 Exhort (F)bondservants to be obedient to their own masters, to be well pleasing in all things, not answering back, 10 not [c]pilfering, but showing all good [d]fidelity, that they may adorn the doctrine of God our Savior in all things.
Trained by Saving Grace
11 For (G)the grace of God that brings salvation has appeared to all men, 12 teaching us that, denying ungodliness and worldly lusts, we should live soberly, righteously, and godly in the present age, 13 (H)looking for the blessed (I)hope and glorious appearing of our great God and Savior Jesus Christ, 14 (J)who gave Himself for us, that He might redeem us from every lawless deed (K)and purify for Himself (L)His own special people, zealous for good works.
15 Speak these things, (M)exhort, and rebuke with all authority. Let no one despise you.
Duties of the Older and Younger
2 But as for you, teach the things which are in agreement with sound doctrine [which produces men and women of good character whose lifestyle identifies them as true Christians]. 2 Older men are to be temperate, dignified, sensible, sound in faith, in love, in steadfastness [Christlike in character].
3 Older women similarly are to be reverent in their behavior, not malicious gossips nor addicted to much wine, teaching what is right and good, 4 so that they may encourage the young women to tenderly love their husbands and their children, 5 to be sensible, pure, makers of a home [where God is honored], good-natured, being subject to their own husbands, so that the word of God will not be dishonored.
6 In a similar way urge the young men to be sensible and self-controlled and to behave wisely [taking life seriously]. 7 And in all things show yourself to be an example of good works, with purity in doctrine [having the strictest regard for integrity and truth], dignified, 8 sound and beyond reproach in instruction, so that the opponent [of the faith] will be shamed, having nothing bad to say about us.
9 Urge bond-servants to be subject to their own masters in everything, to be pleasing and not talk back, 10 not stealing [things, regardless of value], but proving themselves trustworthy, so that in every respect they will adorn and do credit to the teaching of God our Savior.
11 For the [remarkable, undeserved] grace of God that [a]brings salvation has appeared to all men. 12 It teaches us to reject ungodliness and worldly (immoral) desires, and to live sensible, upright, and godly lives [lives with a purpose that reflect spiritual maturity] in this present age, 13 awaiting and confidently expecting the [fulfillment of our] blessed hope and the glorious appearing of our great God and Savior, Christ Jesus, 14 who [willingly] gave Himself [to be crucified] on our behalf to redeem us and purchase our freedom from all wickedness, and to purify for Himself a chosen and very special people to be His own possession, who are enthusiastic for doing what is good.(A)
15 Tell them these things. Encourage and rebuke with full authority. Let no one disregard or despise you [conduct yourself and your teaching so as to command respect].
Footnotes
Titus 2:11 Jesus is the source of salvation for all who believe and accept Him as Savior and Lord.
Promote Right Teaching
2 As for you, Titus, promote the kind of living that reflects wholesome teaching. 2 Teach the older men to exercise self-control, to be worthy of respect, and to live wisely. They must have sound faith and be filled with love and patience.
3 Similarly, teach the older women to live in a way that honors God. They must not slander others or be heavy drinkers.[a] Instead, they should teach others what is good. 4 These older women must train the younger women to love their husbands and their children, 5 to live wisely and be pure, to work in their homes,[b] to do good, and to be submissive to their husbands. Then they will not bring shame on the word of God.
6 In the same way, encourage the young men to live wisely. 7 And you yourself must be an example to them by doing good works of every kind. Let everything you do reflect the integrity and seriousness of your teaching. 8 Teach the truth so that your teaching can't be criticized. Then those who oppose us will be ashamed and have nothing bad to say about us.
9 Slaves must always obey their masters and do their best to please them. They must not talk back 10 or steal, but must show themselves to be entirely trustworthy and good. Then they will make the teaching about God our Savior attractive in every way.
11 For the grace of God has been revealed, bringing salvation to all people. 12 And we are instructed to turn from godless living and sinful pleasures. We should live in this evil world with wisdom, righteousness, and devotion to God, 13 while we look forward with hope to that wonderful day when the glory of our great God and Savior, Jesus Christ, will be revealed. 14 He gave his life to free us from every kind of sin, to cleanse us, and to make us his very own people, totally committed to doing good deeds.
15 You must teach these things and encourage the believers to do them. You have the authority to correct them when necessary, so don't let anyone disregard what you say.
New King James Version (NKJV)
Scripture taken from the New King James Version®. Copyright © 1982 by Thomas Nelson. Used by permission. All rights reserved.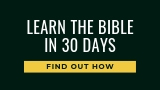 Amplified Bible (AMP)
Copyright © 2015 by The Lockman Foundation, La Habra, CA 90631. All rights reserved.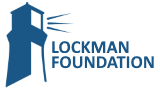 New Living Translation (NLT)
Holy Bible, New Living Translation, copyright © 1996, 2004, 2015 by Tyndale House Foundation. Used by permission of Tyndale House Publishers, Inc., Carol Stream, Illinois 60188. All rights reserved.