---
Amplified Bible, Classic Edition
12 I appeal to you therefore, brethren, and beg of you in view of [all] the mercies of God, to make a decisive dedication of your bodies [presenting all your members and faculties] as a living sacrifice, holy (devoted, consecrated) and well pleasing to God, which is your reasonable (rational, intelligent) service and spiritual worship.
2 Do not be conformed to this world (this age), [fashioned after and adapted to its external, superficial customs], but be transformed (changed) by the [entire] renewal of your mind [by its new ideals and its new attitude], so that you may prove [for yourselves] what is the good and acceptable and perfect will of God, even the thing which is good and acceptable and perfect [in His sight for you].
Read full chapter
Amplified Bible, Classic Edition
17 When Jesus had spoken these things, He lifted up His eyes to heaven and said, Father, the hour has come. Glorify and exalt and honor and magnify Your Son, so that Your Son may glorify and extol and honor and magnify You.
2 [Just as] You have granted Him power and authority over all flesh (all humankind), [now glorify Him] so that He may give eternal life to all whom You have given Him.
3 And this is eternal life: [it means] to know (to perceive, recognize, become acquainted with, and understand) You, the only true and real God, and [likewise] to know Him, Jesus [as the] Christ (the Anointed One, the Messiah), Whom You have sent.
Read full chapter
Amplified Bible, Classic Edition
16 They are not of the world (worldly, belonging to the world), [just] as I am not of the world.
17 Sanctify them [purify, consecrate, separate them for Yourself, make them holy] by the Truth; Your Word is Truth.
18 Just as You sent Me into the world, I also have sent them into the world.
19 And so for their sake and on their behalf I sanctify (dedicate, consecrate) Myself, that they also may be sanctified (dedicated, consecrated, made holy) in the Truth.
20 Neither for these alone do I pray [it is not for their sake only that I make this request], but also for all those who will ever come to believe in (trust in, cling to, rely on) Me through their word and teaching,
21 That they all may be one, [just] as You, Father, are in Me and I in You, that they also may be one in Us, so that the world may believe and be convinced that You have sent Me.
22 I have given to them the glory and honor which You have given Me, that they may be one [even] as We are one:
23 I in them and You in Me, in order that they may become one and perfectly united, that the world may know and [definitely] recognize that You sent Me and that You have loved them [even] as You have loved Me.
Read full chapter
Amplified Bible, Classic Edition (AMPC)
Copyright © 1954, 1958, 1962, 1964, 1965, 1987 by The Lockman Foundation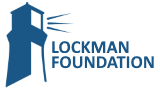 Bible Gateway Recommends
Amplified Holy Bible, XL Edition--soft leather-look, burgundy
Retail: $49.99
Our Price: $33.99
Save: $16.00 (32%)
Amplified Holy Bible, XL Edition--soft leather-look, brown
Retail: $49.99
Our Price: $33.99
Save: $16.00 (32%)
Amplified Bible, Large Print leather-look, brown/dark brown- index
Retail: $84.99
Our Price: $57.99
Save: $27.00 (32%)

KJV and Amplified Parallel Bible, Large Print, Hardcover
Retail: $49.99
Our Price: $31.99
Save: $18.00 (36%)

Amplified Holy Bible, hardcover
Retail: $29.99
Our Price: $18.99
Save: $11.00 (37%)
KJV and Amplified Parallel Bible, Large Print, Bonded Leather, Black - Slightly Imperfect
Retail: $79.99
Our Price: $44.19
Save: $35.80 (45%)