---
18 For the wrath of God is revealed from heaven against all ungodliness and unrighteousness of men, who hold the truth in unrighteousness;
19 Because that which may be known of God is manifest in them; for God hath shewed it unto them.
20 For the invisible things of him from the creation of the world are clearly seen, being understood by the things that are made, even his eternal power and Godhead; so that they are without excuse:
21 Because that, when they knew God, they glorified him not as God, neither were thankful; but became vain in their imaginations, and their foolish heart was darkened.
22 Professing themselves to be wise, they became fools,
23 And changed the glory of the uncorruptible God into an image made like to corruptible man, and to birds, and fourfooted beasts, and creeping things.
24 Wherefore God also gave them up to uncleanness through the lusts of their own hearts, to dishonour their own bodies between themselves:
25 Who changed the truth of God into a lie, and worshipped and served the creature more than the Creator, who is blessed for ever. Amen.
Read full chapter
Amplified Bible, Classic Edition
18 For God's [holy] wrath and indignation are revealed from heaven against all ungodliness and unrighteousness of men, who in their wickedness repress and hinder the truth and make it inoperative.
19 For that which is known about God is evident to them and made plain in their inner consciousness, because God [Himself] has shown it to them.
20 For ever since the creation of the world His invisible nature and attributes, that is, His eternal power and divinity, have been made intelligible and clearly discernible in and through the things that have been made (His handiworks). So [men] are without excuse [altogether without any defense or justification],(A)
21 Because when they knew and recognized Him as God, they did not honor and glorify Him as God or give Him thanks. But instead they became futile and [a]godless in their thinking [with vain imaginings, foolish reasoning, and stupid speculations] and their senseless minds were darkened.
22 Claiming to be wise, they became fools [professing to be smart, they made simpletons of themselves].
23 And by them the glory and majesty and excellence of the immortal God were exchanged for and represented by images, resembling mortal man and birds and beasts and reptiles.
24 Therefore God gave them up in the lusts of their [own] hearts to sexual impurity, to the dishonoring of their bodies among themselves [abandoning them to the degrading power of sin],
25 Because they exchanged the truth of God for a lie and worshiped and served the creature rather than the Creator, Who is blessed forever! Amen (so be it).(B)
Read full chapter
Footnotes
Romans 1:21 Alexander Souter, Pocket Lexicon of the Greek New Testament.
18 But God shows his anger from heaven against all sinful, evil men who push away the truth from them. 19 For the truth about God is known to them instinctively;[a] God has put this knowledge in their hearts. 20 Since earliest times men have seen the earth and sky and all God made, and have known of his existence and great eternal power. So they will have no excuse when they stand before God at Judgment Day.[b]
21 Yes, they knew about him all right, but they wouldn't admit it or worship him or even thank him for all his daily care. And after a while they began to think up silly ideas of what God was like and what he wanted them to do. The result was that their foolish minds became dark and confused. 22 Claiming themselves to be wise without God, they became utter fools instead. 23 And then, instead of worshiping the glorious, ever-living God, they took wood and stone and made idols for themselves, carving them to look like mere birds and animals and snakes and puny[c] men.
24 So God let them go ahead into every sort of sex sin, and do whatever they wanted to—yes, vile and sinful things with each other's bodies. 25 Instead of believing what they knew was the truth about God, they deliberately chose to believe lies. So they prayed to the things God made, but wouldn't obey the blessed God who made these things.
Read full chapter
Footnotes
Romans 1:19 is known to them instinctively, literally, "is manifest in them."
Romans 1:20 no excuse when they stand before God at Judgment Day, implied; or "no excuse for saying there is no God."
Romans 1:23 puny, literally, "mortal."
Amplified Bible, Classic Edition (AMPC)
Copyright © 1954, 1958, 1962, 1964, 1965, 1987 by The Lockman Foundation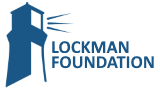 Living Bible (TLB)
The Living Bible copyright © 1971 by Tyndale House Foundation. Used by permission of Tyndale House Publishers Inc., Carol Stream, Illinois 60188. All rights reserved.