---
Amplified Bible, Classic Edition
Psalm 41
To the Chief Musician. A Psalm of David.
1 Blessed (happy, fortunate, to be envied) is he who considers the weak and the poor; the Lord will deliver him in the time of evil and trouble.
2 The Lord will protect him and keep him alive; he shall be called blessed in the land; and You will not deliver him to the will of his enemies.
3 The Lord will sustain, refresh, and strengthen him on his bed of languishing; all his bed You [O Lord] will turn, change, and transform in his illness.
4 I said, Lord, be merciful and gracious to me; heal my inner self, for I have sinned against You.
5 My enemies speak evil of me, [saying], When will he die and his name perish?
6 And when one comes to see me, he speaks falsehood and empty words, while his heart gathers mischievous gossip [against me]; when he goes away, he tells it abroad.
7 All who hate me whisper together about me; against me do they devise my hurt [imagining the worst for me].
8 An evil disease, say they, is poured out upon him and cleaves fast to him; and now that he is bedfast, he will not rise up again.
9 Even my own familiar friend, in whom I trusted (relied on and was confident), who ate of my bread, has lifted up his heel against me.(A)
10 But You, O Lord, be merciful and gracious to me, and raise me up, that I may requite them.
11 By this I know that You favor and delight in me, because my enemy does not triumph over me.
12 And as for me, You have upheld me in my integrity and set me in Your presence forever.
13 Blessed be the Lord, the God of Israel, from everlasting and to everlasting [from this age to the next, and forever]! Amen and Amen (so be it).
Amplified Bible, Classic Edition (AMPC)
Copyright © 1954, 1958, 1962, 1964, 1965, 1987 by The Lockman Foundation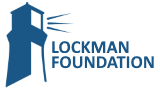 Bible Gateway Recommends
Amplified Outreach Bible, Paperback, Case of 24
Retail: $167.76
Our Price: $90.99
Save: $76.77 (46%)
Battlefield of the Mind Bible: Renew Your Mind Through the Power of God's Word, Imitation Leather, brown
Retail: $79.99
Our Price: $49.99
Save: $30.00 (38%)
La Biblia de la Vida Diaria, Piel Fabricada (Everyday Life Bible, Bonded Leather)
Retail: $59.99
Our Price: $33.99
Save: $26.00 (43%)
Amplified Thinline Holy Bible--bonded leather, black (indexed)
Retail: $59.99
Our Price: $38.99
Save: $21.00 (35%)
Amplified Bible, Large Print leather-look, brown/dark brown- index
Retail: $79.99
Our Price: $52.99
Save: $27.00 (34%)
Amplified Outreach Bible, Paperback
Retail: $7.99
Our Price: $5.99
Save: $2.00 (25%)