---
Psalm 147
How good to sing praises to our God!
How delightful and how fitting!
2 The Lord is rebuilding Jerusalem
and bringing the exiles back to Israel.
3 He heals the brokenhearted
and bandages their wounds.
4 He counts the stars
and calls them all by name.
5 How great is our Lord! His power is absolute!
His understanding is beyond comprehension!
6 The Lord supports the humble,
but he brings the wicked down into the dust.
7 Sing out your thanks to the Lord;
sing praises to our God with a harp.
8 He covers the heavens with clouds,
provides rain for the earth,
and makes the grass grow in mountain pastures.
9 He gives food to the wild animals
and feeds the young ravens when they cry.
10 He takes no pleasure in the strength of a horse
or in human might.
11 No, the Lord's delight is in those who fear him,
those who put their hope in his unfailing love.
12 Glorify the Lord, O Jerusalem!
Praise your God, O Zion!
13 For he has strengthened the bars of your gates
and blessed your children within your walls.
14 He sends peace across your nation
and satisfies your hunger with the finest wheat.
15 He sends his orders to the world—
how swiftly his word flies!
16 He sends the snow like white wool;
he scatters frost upon the ground like ashes.
17 He hurls the hail like stones.[a]
Who can stand against his freezing cold?
18 Then, at his command, it all melts.
He sends his winds, and the ice thaws.
19 He has revealed his words to Jacob,
his decrees and regulations to Israel.
20 He has not done this for any other nation;
they do not know his regulations.
Footnotes
147:17 Hebrew like bread crumbs.
Nueva Traducción Viviente
147 ¡Alabado sea el Señor!
¡Qué bueno es cantar alabanzas a nuestro Dios!
¡Qué agradable y apropiado!
2 El Señor reconstruye a Jerusalén
y trae a los desterrados de vuelta a Israel.
3 Él sana a los de corazón quebrantado
y les venda las heridas.
4 Cuenta las estrellas
y llama a cada una por su nombre.
5 ¡Qué grande es nuestro Señor! ¡Su poder es absoluto!
¡Su comprensión supera todo entendimiento!
6 El Señor sostiene a los humildes,
pero derriba a los perversos y los hace morder el polvo.
7 Canten su gratitud al Señor;
al son del arpa, entonen alabanzas a nuestro Dios.
8 Él cubre los cielos con nubes,
provee lluvia a la tierra,
y hace crecer la hierba en los pastizales de los montes.
9 Da alimento a los animales salvajes
y alimenta a las crías del cuervo cuando chillan.
10 No se complace en la fuerza del caballo
ni en el poder del ser humano.
11 No, el Señor se deleita en los que le temen,
en los que ponen su esperanza en su amor inagotable.
12 ¡Glorifica al Señor, oh Jerusalén!
¡Alaba a tu Dios, oh Sion!
13 Pues él ha reforzado las rejas de tus puertas
y ha bendecido a tus hijos que habitan dentro de tus murallas.
14 Envía paz por toda tu nación
y te sacia el hambre con el mejor trigo.
15 Envía sus órdenes al mundo;
¡qué veloz corre su palabra!
16 Envía la nieve como lana blanca
y esparce la escarcha sobre la tierra como ceniza.
17 Lanza el granizo como piedras.[a]
¿Quién puede resistir su frío congelante?
18 Luego, a su orden todo se derrite;
envía sus vientos y el hielo se disuelve.
19 Dios reveló su palabra a Jacob,
sus decretos y ordenanzas a Israel.
20 No ha hecho esto con ninguna otra nación;
las demás naciones no conocen sus ordenanzas.
Footnotes
147:17 En hebreo como migas de pan.
New Living Translation (NLT)
Holy Bible, New Living Translation, copyright © 1996, 2004, 2015 by Tyndale House Foundation. Used by permission of Tyndale House Publishers, Inc., Carol Stream, Illinois 60188. All rights reserved.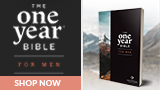 Nueva Traducción Viviente (NTV)
La Santa Biblia, Nueva Traducción Viviente, © Tyndale House Foundation, 2010. Todos los derechos reservados.