---
7 His mouth is full of cursing, and deceit, and fraud; under his tongue is mischief and iniquity.
8 [a]He lieth in wait in the villages; in the secret places doth he murder the innocent; his eyes are bent against the poor.
9 He lieth in wait secretly, even as a lion in his den; he lieth in wait to spoil the poor; he doth spoil the poor, when he draweth him into his net.
Read full chapter
Footnotes
Psalm 10:8 He showeth that the wicked have many means to hide their cruelty, and therefore ought more to be feared.
New International Version
7 His mouth is full(A) of lies and threats;(B)
trouble and evil are under his tongue.(C)
8 He lies in wait(D) near the villages;
from ambush he murders the innocent.(E)
His eyes watch in secret for his victims;
9  like a lion in cover he lies in wait.
He lies in wait to catch the helpless;(F)
he catches the helpless and drags them off in his net.(G)
Read full chapter
1599 Geneva Bible (GNV)
Geneva Bible, 1599 Edition. Published by Tolle Lege Press. All rights reserved. No part of this publication may be reproduced or transmitted in any form or by any means, electronic or mechanical, without written permission from the publisher, except in the case of brief quotations in articles, reviews, and broadcasts.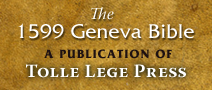 New International Version (NIV)
Holy Bible, New International Version®, NIV® Copyright ©1973, 1978, 1984, 2011 by Biblica, Inc.® Used by permission. All rights reserved worldwide.
NIV Reverse Interlinear Bible: English to Hebrew and English to Greek. Copyright © 2019 by Zondervan.