---
70 He chose his servant David,
calling him from the sheep pens.
71 He took David from tending the ewes and lambs
and made him the shepherd of Jacob's descendants—
God's own people, Israel.
72 He cared for them with a true heart
and led them with skillful hands.
Read full chapter
33 Seek the Kingdom of God[a] above all else, and live righteously, and he will give you everything you need.
Read full chapter
Footnotes
6:33 Some manuscripts do not include of God.
22 But the Holy Spirit produces this kind of fruit in our lives: love, joy, peace, patience, kindness, goodness, faithfulness, 23 gentleness, and self-control. There is no law against these things!
24 Those who belong to Christ Jesus have nailed the passions and desires of their sinful nature to his cross and crucified them there. 25 Since we are living by the Spirit, let us follow the Spirit's leading in every part of our lives.
Read full chapter
23 Work willingly at whatever you do, as though you were working for the Lord rather than for people. 24 Remember that the Lord will give you an inheritance as your reward, and that the Master you are serving is Christ.[a]
Read full chapter
Footnotes
3:24 Or and serve Christ as your Master.
New Living Translation (NLT)
Holy Bible, New Living Translation, copyright © 1996, 2004, 2015 by Tyndale House Foundation. Used by permission of Tyndale House Publishers, Inc., Carol Stream, Illinois 60188. All rights reserved.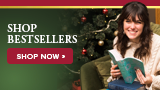 Bible Gateway Recommends
NLT Super Giant Print Bible, Filament Enabled Edition (Red Letter, LeatherLike, Peony Rich Teal)
Retail: $59.99
Our Price: $39.99
Save: $20.00 (33%)
NLT Premium Gift Bible--soft leather-look, blue
Retail: $15.99
Our Price: $11.99
Save: $4.00 (25%)

NLT Compact Giant Print Bible, Filament Enabled Edition (Red Letter, LeatherLike, Navy Blue Cross)
Retail: $34.99
Our Price: $23.99
Save: $11.00 (31%)
NLT Large-Print Inspire Bible: The Bible for Coloring & Creative Journaling
Retail: $59.99
Our Price: $39.99
Save: $20.00 (33%)
Contemporary Comparative Side-by-Side Bible: NIV/NKJV/NLT/The Message, Bonded leather, burgundy
Retail: $99.99
Our Price: $60.99
Save: $39.00 (39%)
NLT One Year Premium Slimline Large Print Bible, Softcover
Retail: $22.99
Our Price: $16.99
Save: $6.00 (26%)