---
9 He that covereth a transgression, seeketh love: but he that repeateth a matter, separateth the [a]prince.
10 A reproof entereth more into him that hath understanding, than an hundred stripes into a fool.
11 A seditious person seeketh only evil, and a cruel [b]messenger shall be sent against him.
Read full chapter
Footnotes
Proverbs 17:9 He that admonisheth the prince of his fault, maketh him his enemy.
Proverbs 17:11 By the messenger is meant such means as God useth to punish the rebels.
New International Version
9 Whoever would foster love covers over an offense,(A)
but whoever repeats the matter separates close friends.(B)
10 A rebuke impresses a discerning person
more than a hundred lashes a fool.
11 Evildoers foster rebellion against God;
the messenger of death will be sent against them.
Read full chapter
1599 Geneva Bible (GNV)
Geneva Bible, 1599 Edition. Published by Tolle Lege Press. All rights reserved. No part of this publication may be reproduced or transmitted in any form or by any means, electronic or mechanical, without written permission from the publisher, except in the case of brief quotations in articles, reviews, and broadcasts.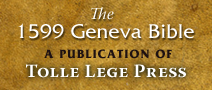 New International Version (NIV)
Holy Bible, New International Version®, NIV® Copyright ©1973, 1978, 1984, 2011 by Biblica, Inc.® Used by permission. All rights reserved worldwide.
NIV Reverse Interlinear Bible: English to Hebrew and English to Greek. Copyright © 2019 by Zondervan.