---
Have the Attitude of Christ
2 Is there any encouragement from belonging to Christ? Any comfort from his love? Any fellowship together in the Spirit? Are your hearts tender and compassionate? 2 Then make me truly happy by agreeing wholeheartedly with each other, loving one another, and working together with one mind and purpose.
3 Don't be selfish; don't try to impress others. Be humble, thinking of others as better than yourselves. 4 Don't look out only for your own interests, but take an interest in others, too.
Read full chapter
2 If you find any comfort from being in the Anointed, if His love brings you some encouragement, if you experience true companionship with the Spirit, if His tenderness and mercy fill your heart; then, brothers and sisters, 2 here is one thing that would complete my joy—come together as one in mind and spirit and purpose, sharing in the same love. 3 Don't let selfishness and prideful agendas take over. Embrace true humility, and lift your heads to extend love to others. 4 Get beyond yourselves and protecting your own interests; be sincere, and secure your neighbors' interests first.
Read full chapter
Christ's Example of Humility
2 So if there is any encouragement in Christ, any comfort from (A)love, any (B)participation in the Spirit, any (C)affection and sympathy, 2 (D)complete my joy by being (E)of the same mind, having the same love, being in full accord and of one mind. 3 Do nothing from (F)selfish ambition or (G)conceit, but in (H)humility count others more significant than yourselves. 4 Let each of you (I)look not only to his own interests, but also to the interests of others.
Read full chapter
New Living Translation (NLT)
Holy Bible, New Living Translation, copyright © 1996, 2004, 2015 by Tyndale House Foundation. Used by permission of Tyndale House Publishers, Inc., Carol Stream, Illinois 60188. All rights reserved.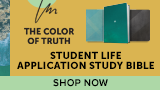 The Voice (VOICE)
The Voice Bible Copyright © 2012 Thomas Nelson, Inc. The Voice™ translation © 2012 Ecclesia Bible Society All rights reserved.
English Standard Version (ESV)
The Holy Bible, English Standard Version. ESV® Text Edition: 2016. Copyright © 2001 by Crossway Bibles, a publishing ministry of Good News Publishers.