---
The People Rebel
14 Then the whole community began weeping aloud, and they cried all night. 2 Their voices rose in a great chorus of protest against Moses and Aaron. "If only we had died in Egypt, or even here in the wilderness!" they complained. 3 "Why is the Lord taking us to this country only to have us die in battle? Our wives and our little ones will be carried off as plunder! Wouldn't it be better for us to return to Egypt?" 4 Then they plotted among themselves, "Let's choose a new leader and go back to Egypt!"
5 Then Moses and Aaron fell face down on the ground before the whole community of Israel. 6 Two of the men who had explored the land, Joshua son of Nun and Caleb son of Jephunneh, tore their clothing. 7 They said to all the people of Israel, "The land we traveled through and explored is a wonderful land! 8 And if the Lord is pleased with us, he will bring us safely into that land and give it to us. It is a rich land flowing with milk and honey. 9 Do not rebel against the Lord, and don't be afraid of the people of the land. They are only helpless prey to us! They have no protection, but the Lord is with us! Don't be afraid of them!"
10 But the whole community began to talk about stoning Joshua and Caleb. Then the glorious presence of the Lord appeared to all the Israelites at the Tabernacle.[a] 11 And the Lord said to Moses, "How long will these people treat me with contempt? Will they never believe me, even after all the miraculous signs I have done among them? 12 I will disown them and destroy them with a plague. Then I will make you into a nation greater and mightier than they are!"
Moses Intercedes for the People
13 But Moses objected. "What will the Egyptians think when they hear about it?" he asked the Lord. "They know full well the power you displayed in rescuing your people from Egypt. 14 Now if you destroy them, the Egyptians will send a report to the inhabitants of this land, who have already heard that you live among your people. They know, Lord, that you have appeared to your people face to face and that your pillar of cloud hovers over them. They know that you go before them in the pillar of cloud by day and the pillar of fire by night. 15 Now if you slaughter all these people with a single blow, the nations that have heard of your fame will say, 16 'The Lord was not able to bring them into the land he swore to give them, so he killed them in the wilderness.'
17 "Please, Lord, prove that your power is as great as you have claimed. For you said, 18 'The Lord is slow to anger and filled with unfailing love, forgiving every kind of sin and rebellion. But he does not excuse the guilty. He lays the sins of the parents upon their children; the entire family is affected—even children in the third and fourth generations.' 19 In keeping with your magnificent, unfailing love, please pardon the sins of this people, just as you have forgiven them ever since they left Egypt."
20 Then the Lord said, "I will pardon them as you have requested. 21 But as surely as I live, and as surely as the earth is filled with the Lord's glory, 22 not one of these people will ever enter that land. They have all seen my glorious presence and the miraculous signs I performed both in Egypt and in the wilderness, but again and again they have tested me by refusing to listen to my voice. 23 They will never even see the land I swore to give their ancestors. None of those who have treated me with contempt will ever see it. 24 But my servant Caleb has a different attitude than the others have. He has remained loyal to me, so I will bring him into the land he explored. His descendants will possess their full share of that land. 25 Now turn around, and don't go on toward the land where the Amalekites and Canaanites live. Tomorrow you must set out for the wilderness in the direction of the Red Sea.[b]"
The Lord Punishes the Israelites
26 Then the Lord said to Moses and Aaron, 27 "How long must I put up with this wicked community and its complaints about me? Yes, I have heard the complaints the Israelites are making against me. 28 Now tell them this: 'As surely as I live, declares the Lord, I will do to you the very things I heard you say. 29 You will all drop dead in this wilderness! Because you complained against me, every one of you who is twenty years old or older and was included in the registration will die. 30 You will not enter and occupy the land I swore to give you. The only exceptions will be Caleb son of Jephunneh and Joshua son of Nun.
31 "'You said your children would be carried off as plunder. Well, I will bring them safely into the land, and they will enjoy what you have despised. 32 But as for you, you will drop dead in this wilderness. 33 And your children will be like shepherds, wandering in the wilderness for forty years. In this way, they will pay for your faithlessness, until the last of you lies dead in the wilderness.
34 "'Because your men explored the land for forty days, you must wander in the wilderness for forty years—a year for each day, suffering the consequences of your sins. Then you will discover what it is like to have me for an enemy.' 35 I, the Lord, have spoken! I will certainly do these things to every member of the community who has conspired against me. They will be destroyed here in this wilderness, and here they will die!"
36 The ten men Moses had sent to explore the land—the ones who incited rebellion against the Lord with their bad report— 37 were struck dead with a plague before the Lord. 38 Of the twelve who had explored the land, only Joshua and Caleb remained alive.
39 When Moses reported the Lord's words to all the Israelites, the people were filled with grief. 40 Then they got up early the next morning and went to the top of the range of hills. "Let's go," they said. "We realize that we have sinned, but now we are ready to enter the land the Lord has promised us."
41 But Moses said, "Why are you now disobeying the Lord's orders to return to the wilderness? It won't work. 42 Do not go up into the land now. You will only be crushed by your enemies because the Lord is not with you. 43 When you face the Amalekites and Canaanites in battle, you will be slaughtered. The Lord will abandon you because you have abandoned the Lord."
44 But the people defiantly pushed ahead toward the hill country, even though neither Moses nor the Ark of the Lord's Covenant left the camp. 45 Then the Amalekites and the Canaanites who lived in those hills came down and attacked them and chased them back as far as Hormah.
The Resurrection
16 Saturday evening, when the Sabbath ended, Mary Magdalene, Mary the mother of James, and Salome went out and purchased burial spices so they could anoint Jesus' body. 2 Very early on Sunday morning,[a] just at sunrise, they went to the tomb. 3 On the way they were asking each other, "Who will roll away the stone for us from the entrance to the tomb?" 4 But as they arrived, they looked up and saw that the stone, which was very large, had already been rolled aside.
5 When they entered the tomb, they saw a young man clothed in a white robe sitting on the right side. The women were shocked, 6 but the angel said, "Don't be alarmed. You are looking for Jesus of Nazareth,[b] who was crucified. He isn't here! He is risen from the dead! Look, this is where they laid his body. 7 Now go and tell his disciples, including Peter, that Jesus is going ahead of you to Galilee. You will see him there, just as he told you before he died."
8 The women fled from the tomb, trembling and bewildered, and they said nothing to anyone because they were too frightened.[c]
---
[The most ancient manuscripts of Mark conclude with verse 16:8. Later manuscripts add one or both of the following endings.]
[Shorter Ending of Mark]
Then they briefly reported all this to Peter and his companions. Afterward Jesus himself sent them out from east to west with the sacred and unfailing message of salvation that gives eternal life. Amen.
[Longer Ending of Mark]
9 After Jesus rose from the dead early on Sunday morning, the first person who saw him was Mary Magdalene, the woman from whom he had cast out seven demons. 10 She went to the disciples, who were grieving and weeping, and told them what had happened. 11 But when she told them that Jesus was alive and she had seen him, they didn't believe her.
12 Afterward he appeared in a different form to two of his followers who were walking from Jerusalem into the country. 13 They rushed back to tell the others, but no one believed them.
14 Still later he appeared to the eleven disciples as they were eating together. He rebuked them for their stubborn unbelief because they refused to believe those who had seen him after he had been raised from the dead.[d]
15 And then he told them, "Go into all the world and preach the Good News to everyone. 16 Anyone who believes and is baptized will be saved. But anyone who refuses to believe will be condemned. 17 These miraculous signs will accompany those who believe: They will cast out demons in my name, and they will speak in new languages.[e] 18 They will be able to handle snakes with safety, and if they drink anything poisonous, it won't hurt them. They will be able to place their hands on the sick, and they will be healed."
19 When the Lord Jesus had finished talking with them, he was taken up into heaven and sat down in the place of honor at God's right hand. 20 And the disciples went everywhere and preached, and the Lord worked through them, confirming what they said by many miraculous signs.
New Living Translation (NLT)
Holy Bible, New Living Translation, copyright © 1996, 2004, 2015 by Tyndale House Foundation. Used by permission of Tyndale House Publishers, Inc., Carol Stream, Illinois 60188. All rights reserved.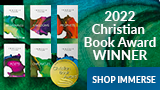 Bible Gateway Recommends
NLT Large-Print Premium Value Thinline Bible, Filament Enabled Edition--soft leather-look, teal
Retail: $19.99
Our Price: $15.99
Save: $4.00 (20%)
NLT Giant-Print Personal-Size Bible, Filament Enabled Edition--soft leather-look, peony/pink
Retail: $29.99
Our Price: $21.99
Save: $8.00 (27%)
NLT Compact Giant Print Bible, Filament Enabled Edition (Red Letter, LeatherLike, Rose Metallic Peony, Indexed)
Retail: $44.99
Our Price: $27.99
Save: $17.00 (38%)
NLT New Spirit Filled Life Bible, Imitation Leather, Rich Stone
Retail: $79.99
Our Price: $52.99
Save: $27.00 (34%)
The NLT Spiritual Growth Bible Teal Faux Leather
Retail: $49.99
Our Price: $34.99
Save: $15.00 (30%)
KJV/NLT People's Parallel Bible Burgundy Imitation Leather
Retail: $49.99
Our Price: $36.99
Save: $13.00 (26%)