---
Enemies Oppose the Rebuilding
4 [a]Sanballat was very angry when he learned that we were rebuilding the wall. He flew into a rage and mocked the Jews, 2 saying in front of his friends and the Samarian army officers, "What does this bunch of poor, feeble Jews think they're doing? Do they think they can build the wall in a single day by just offering a few sacrifices?[b] Do they actually think they can make something of stones from a rubbish heap—and charred ones at that?"
3 Tobiah the Ammonite, who was standing beside him, remarked, "That stone wall would collapse if even a fox walked along the top of it!"
4 Then I prayed, "Hear us, our God, for we are being mocked. May their scoffing fall back on their own heads, and may they themselves become captives in a foreign land! 5 Do not ignore their guilt. Do not blot out their sins, for they have provoked you to anger here in front of[c] the builders."
6 At last the wall was completed to half its height around the entire city, for the people had worked with enthusiasm.
7 [d]But when Sanballat and Tobiah and the Arabs, Ammonites, and Ashdodites heard that the work was going ahead and that the gaps in the wall of Jerusalem were being repaired, they were furious. 8 They all made plans to come and fight against Jerusalem and throw us into confusion. 9 But we prayed to our God and guarded the city day and night to protect ourselves.
10 Then the people of Judah began to complain, "The workers are getting tired, and there is so much rubble to be moved. We will never be able to build the wall by ourselves."
11 Meanwhile, our enemies were saying, "Before they know what's happening, we will swoop down on them and kill them and end their work."
12 The Jews who lived near the enemy came and told us again and again, "They will come from all directions and attack us!"[e] 13 So I placed armed guards behind the lowest parts of the wall in the exposed areas. I stationed the people to stand guard by families, armed with swords, spears, and bows.
14 Then as I looked over the situation, I called together the nobles and the rest of the people and said to them, "Don't be afraid of the enemy! Remember the Lord, who is great and glorious, and fight for your brothers, your sons, your daughters, your wives, and your homes!"
15 When our enemies heard that we knew of their plans and that God had frustrated them, we all returned to our work on the wall. 16 But from then on, only half my men worked while the other half stood guard with spears, shields, bows, and coats of mail. The leaders stationed themselves behind the people of Judah 17 who were building the wall. The laborers carried on their work with one hand supporting their load and one hand holding a weapon. 18 All the builders had a sword belted to their side. The trumpeter stayed with me to sound the alarm.
19 Then I explained to the nobles and officials and all the people, "The work is very spread out, and we are widely separated from each other along the wall. 20 When you hear the blast of the trumpet, rush to wherever it is sounding. Then our God will fight for us!"
21 We worked early and late, from sunrise to sunset. And half the men were always on guard. 22 I also told everyone living outside the walls to stay in Jerusalem. That way they and their servants could help with guard duty at night and work during the day. 23 During this time, none of us—not I, nor my relatives, nor my servants, nor the guards who were with me—ever took off our clothes. We carried our weapons with us at all times, even when we went for water.[f]
Faith Brings Joy
5 Therefore, since we have been made right in God's sight by faith, we have peace[a] with God because of what Jesus Christ our Lord has done for us. 2 Because of our faith, Christ has brought us into this place of undeserved privilege where we now stand, and we confidently and joyfully look forward to sharing God's glory.
3 We can rejoice, too, when we run into problems and trials, for we know that they help us develop endurance. 4 And endurance develops strength of character, and character strengthens our confident hope of salvation. 5 And this hope will not lead to disappointment. For we know how dearly God loves us, because he has given us the Holy Spirit to fill our hearts with his love.
6 When we were utterly helpless, Christ came at just the right time and died for us sinners. 7 Now, most people would not be willing to die for an upright person, though someone might perhaps be willing to die for a person who is especially good. 8 But God showed his great love for us by sending Christ to die for us while we were still sinners. 9 And since we have been made right in God's sight by the blood of Christ, he will certainly save us from God's condemnation. 10 For since our friendship with God was restored by the death of his Son while we were still his enemies, we will certainly be saved through the life of his Son. 11 So now we can rejoice in our wonderful new relationship with God because our Lord Jesus Christ has made us friends of God.
Adam and Christ Contrasted
12 When Adam sinned, sin entered the world. Adam's sin brought death, so death spread to everyone, for everyone sinned. 13 Yes, people sinned even before the law was given. But it was not counted as sin because there was not yet any law to break. 14 Still, everyone died—from the time of Adam to the time of Moses—even those who did not disobey an explicit commandment of God, as Adam did. Now Adam is a symbol, a representation of Christ, who was yet to come. 15 But there is a great difference between Adam's sin and God's gracious gift. For the sin of this one man, Adam, brought death to many. But even greater is God's wonderful grace and his gift of forgiveness to many through this other man, Jesus Christ. 16 And the result of God's gracious gift is very different from the result of that one man's sin. For Adam's sin led to condemnation, but God's free gift leads to our being made right with God, even though we are guilty of many sins. 17 For the sin of this one man, Adam, caused death to rule over many. But even greater is God's wonderful grace and his gift of righteousness, for all who receive it will live in triumph over sin and death through this one man, Jesus Christ.
18 Yes, Adam's one sin brings condemnation for everyone, but Christ's one act of righteousness brings a right relationship with God and new life for everyone. 19 Because one person disobeyed God, many became sinners. But because one other person obeyed God, many will be made righteous.
20 God's law was given so that all people could see how sinful they were. But as people sinned more and more, God's wonderful grace became more abundant. 21 So just as sin ruled over all people and brought them to death, now God's wonderful grace rules instead, giving us right standing with God and resulting in eternal life through Jesus Christ our Lord.
Footnotes
5:1 Some manuscripts read let us have peace.
New Living Translation (NLT)
Holy Bible, New Living Translation, copyright © 1996, 2004, 2015 by Tyndale House Foundation. Used by permission of Tyndale House Publishers, Inc., Carol Stream, Illinois 60188. All rights reserved.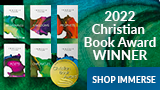 Bible Gateway Recommends
NLT Large-Print Life Application Study Bible, Third Edition--genuine leather, brown (indexed)
Retail: $129.99
Our Price: $96.99
Save: $33.00 (25%)

My First Hands-on Bible--soft leather-look, bold blue
Retail: $19.99
Our Price: $15.99
Save: $4.00 (20%)

NLT Life Application Study Bible, Third Edition--soft leather-look, brown/mahogany (red letter)
Retail: $74.99
Our Price: $54.99
Save: $20.00 (27%)

NLT Outreach Bible, Case of 18
Retail: $71.82
Our Price: $44.82
Save: $27.00 (38%)
NLT Life Application Study Bible, Third Edition--soft leather-look, brown/tan (indexed) (red letter)
Retail: $84.99
Our Price: $62.99
Save: $22.00 (26%)

NLT Super Giant Print Bible, Filament Enabled Edition (Red Letter, LeatherLike, Brown)
Retail: $59.99
Our Price: $39.99
Save: $20.00 (33%)