---
Amplified Bible, Classic Edition
12 And forgive us our debts, as we also have forgiven ([a]left, remitted, and let go of the debts, and have [b]given up resentment against) our debtors.
Read full chapter
Footnotes
Matthew 6:12 James Moulton and George Milligan, The Vocabulary.
Matthew 6:12 Webster's New International Dictionary offers this phrase as a definition of the word "forgive."
12 and forgive us our sins, just as we have forgiven those who have sinned against us.
Read full chapter
Amplified Bible, Classic Edition (AMPC)
Copyright © 1954, 1958, 1962, 1964, 1965, 1987 by The Lockman Foundation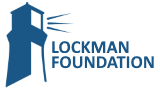 Living Bible (TLB)
The Living Bible copyright © 1971 by Tyndale House Foundation. Used by permission of Tyndale House Publishers Inc., Carol Stream, Illinois 60188. All rights reserved.