---
Amplified Bible, Classic Edition
35 While He was still speaking, there came some from the ruler's house, who said [to Jairus], Your daughter has died. Why bother and distress the Teacher any further?
36 [a]Overhearing but ignoring what they said, Jesus said to the ruler of the synagogue, Do not be seized with alarm and struck with fear; only keep on believing.
37 And He permitted no one to accompany Him except Peter and James and John the brother of James.
38 When they arrived at the house of the ruler of the synagogue, He [b]looked [carefully and with understanding] at [the] tumult and the people weeping and wailing loudly.
39 And when He had gone in, He said to them, Why do you make an uproar and weep? The little girl is not dead but is sleeping.
40 And they laughed and [c]jeered at Him. But He put them all out, and, taking the child's father and mother and those who were with Him, He went in where the little girl was lying.
41 Gripping her [firmly] by the hand, He said to her, Talitha cumi—which translated is, Little girl, I say to you, arise [[d]from the sleep of death]!
42 And instantly the girl got up and started walking around—for she was twelve years old. And they were utterly astonished and overcome with amazement.
Read full chapter
Amplified Bible, Classic Edition (AMPC)
Copyright © 1954, 1958, 1962, 1964, 1965, 1987 by The Lockman Foundation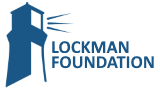 Bible Gateway Recommends
The Amplified Study Bible, eBook - eBook
Our Price: $20.99
KJV and Amplified Parallel Bible, Large Print, Leathersoft, Camel/rich red - Slightly Imperfect
Retail: $79.99
Our Price: $37.82
Save: $42.17 (53%)
KJV and Amplified Parallel Bible, Large Print, Bonded Leather, Black - Slightly Imperfect
Retail: $79.99
Our Price: $42.49
Save: $37.50 (47%)

Amplified Outreach Bible, Paperback, Case of 24
Retail: $167.76
Our Price: $111.99
Save: $55.77 (33%)
Amplified Study Bible, Imitation Leather, Brown - Slightly Imperfect
Retail: $69.99
Our Price: $36.12
Save: $33.87 (48%)
Amplified Holy Bible, XL Edition--soft leather-look, burgundy
Retail: $49.99
Our Price: $30.99
Save: $19.00 (38%)