---
15 And then he told them, "Go into all the world and preach the Good News to everyone. 16 Anyone who believes and is baptized will be saved. But anyone who refuses to believe will be condemned. 17 These miraculous signs will accompany those who believe: They will cast out demons in my name, and they will speak in new languages.[a] 18 They will be able to handle snakes with safety, and if they drink anything poisonous, it won't hurt them. They will be able to place their hands on the sick, and they will be healed."
19 When the Lord Jesus had finished talking with them, he was taken up into heaven and sat down in the place of honor at God's right hand. 20 And the disciples went everywhere and preached, and the Lord worked through them, confirming what they said by many miraculous signs.
Read full chapter
Footnotes
16:17 Or new tongues; some manuscripts do not include new.
New Living Translation (NLT)
Holy Bible, New Living Translation, copyright © 1996, 2004, 2015 by Tyndale House Foundation. Used by permission of Tyndale House Publishers, Inc., Carol Stream, Illinois 60188. All rights reserved.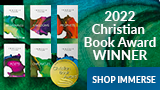 Bible Gateway Recommends
NLT Life Application Study Bible, Third Edition--Value Edition, Black Genuine Leather
Retail: $99.99
Our Price: $57.99
Save: $42.00 (42%)
NLT Giant-Print Personal-Size Bible, Filament Enabled Edition--soft leather-look, rustic brown
Retail: $29.99
Our Price: $20.99
Save: $9.00 (30%)
NLT Large-Print Premium Value Thinline Bible, Filament Enabled Edition--soft leather-look, brown
Retail: $19.99
Our Price: $15.99
Save: $4.00 (20%)
Contemporary Comparative Parallel Bible (NIV, NKJV, NLT, The Message)
Retail: $59.99
Our Price: $39.99
Save: $20.00 (33%)
NLT Compact Giant Print Bible, Filament Enabled Edition (Red Letter, LeatherLike, Navy Blue Cross)
Retail: $34.99
Our Price: $20.99
Save: $14.00 (40%)
Contemporary Comparative Side-by-Side Bible: NIV/NKJV/NLT/The Message, Bonded leather, burgundy
Retail: $99.99
Our Price: $60.99
Save: $39.00 (39%)