---
40 Then Jesus answered his thoughts. "Simon," he said to the Pharisee, "I have something to say to you."
"Go ahead, Teacher," Simon replied.
41 Then Jesus told him this story: "A man loaned money to two people—500 pieces of silver[a] to one and 50 pieces to the other. 42 But neither of them could repay him, so he kindly forgave them both, canceling their debts. Who do you suppose loved him more after that?"
43 Simon answered, "I suppose the one for whom he canceled the larger debt."
"That's right," Jesus said.
Read full chapter
Footnotes
7:41 Greek 500 denarii. A denarius was equivalent to a laborer's full day's wage.
New Living Translation (NLT)
Holy Bible, New Living Translation, copyright © 1996, 2004, 2015 by Tyndale House Foundation. Used by permission of Tyndale House Publishers, Inc., Carol Stream, Illinois 60188. All rights reserved.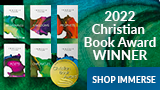 Bible Gateway Recommends
NLT The Life Recovery Bible, Softcover
Retail: $27.99
Our Price: $21.49
Save: $6.50 (23%)

NLT Premium Value Thinline Bible, Filament Enabled Edition-- soft leather-look, brown
Retail: $14.99
Our Price: $12.49
Save: $2.50 (17%)
NLT Boys Life Application Study Bible, LeatherLike, Midnight/Blue
Retail: $49.99
Our Price: $36.99
Save: $13.00 (26%)
My First Hands-on Bible--soft leather-look, pretty pink
Retail: $19.99
Our Price: $15.99
Save: $4.00 (20%)

NLT Life Application Study Bible, Third Edition--hardcover, red letter
Retail: $49.99
Our Price: $36.99
Save: $13.00 (26%)

NLT Large-Print Premium Value Thinline Bible, Filament Enabled Edition--soft leather-look, brown
Retail: $19.99
Our Price: $15.99
Save: $4.00 (20%)