---
32 Two others, both criminals, were led out to be executed with him. 33 When they came to a place called The Skull,[a] they nailed him to the cross. And the criminals were also crucified—one on his right and one on his left.
34 Jesus said, "Father, forgive them, for they don't know what they are doing."[b] And the soldiers gambled for his clothes by throwing dice.[c]
35 The crowd watched and the leaders scoffed. "He saved others," they said, "let him save himself if he is really God's Messiah, the Chosen One." 36 The soldiers mocked him, too, by offering him a drink of sour wine. 37 They called out to him, "If you are the King of the Jews, save yourself!" 38 A sign was fastened above him with these words: "This is the King of the Jews."
39 One of the criminals hanging beside him scoffed, "So you're the Messiah, are you? Prove it by saving yourself—and us, too, while you're at it!"
40 But the other criminal protested, "Don't you fear God even when you have been sentenced to die? 41 We deserve to die for our crimes, but this man hasn't done anything wrong." 42 Then he said, "Jesus, remember me when you come into your Kingdom."
43 And Jesus replied, "I assure you, today you will be with me in paradise."
The Death of Jesus
44 By this time it was about noon, and darkness fell across the whole land until three o'clock. 45 The light from the sun was gone. And suddenly, the curtain in the sanctuary of the Temple was torn down the middle. 46 Then Jesus shouted, "Father, I entrust my spirit into your hands!"[d] And with those words he breathed his last.
47 When the Roman officer[e] overseeing the execution saw what had happened, he worshiped God and said, "Surely this man was innocent.[f]" 48 And when all the crowd that came to see the crucifixion saw what had happened, they went home in deep sorrow.[g] 49 But Jesus' friends, including the women who had followed him from Galilee, stood at a distance watching.
The Burial of Jesus
50 Now there was a good and righteous man named Joseph. He was a member of the Jewish high council, 51 but he had not agreed with the decision and actions of the other religious leaders. He was from the town of Arimathea in Judea, and he was waiting for the Kingdom of God to come. 52 He went to Pilate and asked for Jesus' body. 53 Then he took the body down from the cross and wrapped it in a long sheet of linen cloth and laid it in a new tomb that had been carved out of rock. 54 This was done late on Friday afternoon, the day of preparation,[h] as the Sabbath was about to begin.
55 As his body was taken away, the women from Galilee followed and saw the tomb where his body was placed. 56 Then they went home and prepared spices and ointments to anoint his body. But by the time they were finished the Sabbath had begun, so they rested as required by the law.
Read full chapter
New Living Translation (NLT)
Holy Bible, New Living Translation, copyright © 1996, 2004, 2015 by Tyndale House Foundation. Used by permission of Tyndale House Publishers, Inc., Carol Stream, Illinois 60188. All rights reserved.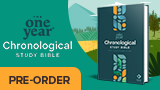 Bible Gateway Recommends
NLT Premium Value Thinline Bible, Filament Enabled Edition--soft leather-look, teal
Retail: $17.99
Our Price: $12.49
Save: $5.50 (31%)
NLT Life Application Large-Print Study Bible, Third Edition--hardcover, red letter
Retail: $64.99
Our Price: $41.49
Save: $23.50 (36%)
NLT Outreach Bible, Large Print Edition
Retail: $6.99
Our Price: $3.99
Save: $3.00 (43%)
NLT Giant-Print Personal-Size Bible, Filament Enabled Edition--genuine leather, brown (indexed)
Retail: $79.99
Our Price: $47.99
Save: $32.00 (40%)
NLT Giant-Print Personal-Size Bible, Filament Enabled Edition--soft leather-look, rustic brown
Retail: $39.99
Our Price: $20.99
Save: $19.00 (48%)
NLT Large-Print Premium Value Thinline Bible, Filament Enabled Edition--soft leather-look, pink
Retail: $22.99
Our Price: $15.99
Save: $7.00 (30%)