---
15 This High Priest of ours understands our weaknesses, for he faced all of the same testings we do, yet he did not sin.
Read full chapter
18 Since he himself has gone through suffering and testing, he is able to help us when we are being tested.
Read full chapter
25 as an apostle to replace Judas in this ministry, for he has deserted us and gone where he belongs."
Read full chapter
Jesus and Abraham
31 Jesus said to the people who believed in him, "You are truly my disciples if you remain faithful to my teachings.
Read full chapter
67 Then Jesus turned to the Twelve and asked, "Are you also going to leave?"
68 Simon Peter replied, "Lord, to whom would we go? You have the words that give eternal life.
Read full chapter
28 Jesus replied, "I assure you that when the world is made new[a] and the Son of Man[b] sits upon his glorious throne, you who have been my followers will also sit on twelve thrones, judging the twelve tribes of Israel. 29 And everyone who has given up houses or brothers or sisters or father or mother or children or property, for my sake, will receive a hundred times as much in return and will inherit eternal life.
Read full chapter
New Living Translation (NLT)
Holy Bible, New Living Translation, copyright © 1996, 2004, 2015 by Tyndale House Foundation. Used by permission of Tyndale House Publishers, Inc., Carol Stream, Illinois 60188. All rights reserved.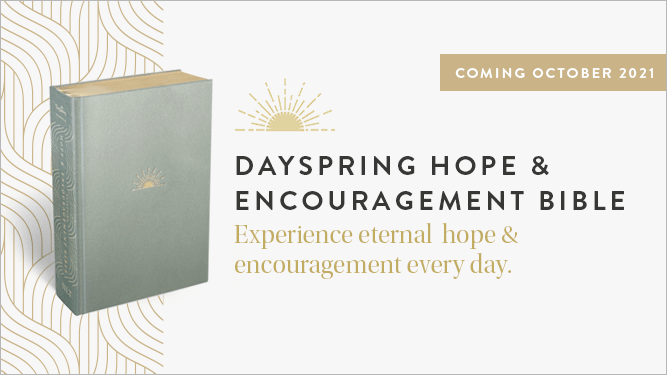 Bible Gateway Recommends
NLT Chronological Life Application Study Bible, Hardcover
Retail: $49.99
Our Price: $31.49
Save: $18.50 (37%)

NLT Compact Bible, Filament Enabled Edition--hardcover cloth, floral garden
Retail: $19.99
Our Price: $13.99
Save: $6.00 (30%)
NLT Premium Value Large-Print Slimline Bible--soft leather-look, brown/tan
Retail: $20.99
Our Price: $13.99
Save: $7.00 (33%)

NLT Life Application Large-Print Study Bible, Third Edition--soft leather-look, brown, tan, red letter (indexed)
Retail: $94.99
Our Price: $68.99
Save: $26.00 (27%)

NLT Life Application Study Bible, Third Edition--Value Edition, Black Genuine Leather
Retail: $99.99
Our Price: $34.49
Save: $65.50 (66%)

NLT Life Application Large-Print Study Bible, Third Edition--hardcover, red letter
Retail: $64.99
Our Price: $47.99
Save: $17.00 (26%)