---
Amplified Bible, Classic Edition
26 Was it not necessary and [a]essentially fitting that the Christ (the Messiah) should suffer all these things before entering into His glory (His majesty and splendor)?
27 Then beginning with Moses and [throughout] all the Prophets, He went on explaining and interpreting to them in all the Scriptures the things concerning and referring to Himself.
28 Then they drew near the village to which they were going, and He acted as if He would go further.
Read full chapter
Amplified Bible, Classic Edition (AMPC)
Copyright © 1954, 1958, 1962, 1964, 1965, 1987 by The Lockman Foundation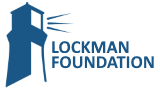 Bible Gateway Recommends
Amplified Study Bible, Large Print, Imitation Leather, Brown
Retail: $69.99
Our Price: $45.99
Save: $24.00 (34%)

Amplified Holy Bible, hardcover
Retail: $29.99
Our Price: $17.99
Save: $12.00 (40%)

Battlefield of the Mind Bible, Amplified Version - Hardcover
Retail: $49.99
Our Price: $27.99
Save: $22.00 (44%)

Amplified Study Bible--soft leather-look, purple - Imperfectly Imprinted Bibles
Retail: $69.99
Our Price: $36.79
Save: $33.20 (47%)
KJV and Amplified Parallel Bible, Large Print, Leathersoft, Camel/rich red
Retail: $79.99
Our Price: $52.99
Save: $27.00 (34%)

Amplified Outreach Bible, Paperback
Retail: $6.99
Our Price: $4.99
Save: $2.00 (29%)