---
Contemporary English Version
10 Then he will follow the proper rules for offering the other bird as a sacrifice to please me.
You will be forgiven when the priest offers these sacrifices as the price for your sin.
11 If you are so poor that you cannot afford doves or pigeons, you may bring two pounds of your finest flour. This is a sacrifice to ask my forgiveness, so don't sprinkle olive oil or sweet-smelling incense on it. 12 Give the flour to a priest, who will scoop up a handful and send it up in smoke together with the other offerings. This is a reminder that all of the flour belongs to me.
Read full chapter
New International Version
10 The priest shall then offer the other as a burnt offering in the prescribed way(A) and make atonement(B) for them for the sin they have committed, and they will be forgiven.(C)
11 "'If, however, they cannot afford(D) two doves or two young pigeons,(E) they are to bring as an offering for their sin a tenth of an ephah[a](F) of the finest flour(G) for a sin offering. They must not put olive oil or incense on it, because it is a sin offering. 12 They are to bring it to the priest, who shall take a handful of it as a memorial[b] portion(H) and burn it on the altar(I) on top of the food offerings presented to the Lord. It is a sin offering.
Read full chapter
Contemporary English Version (CEV)
Copyright © 1995 by American Bible Society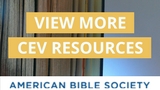 New International Version (NIV)
Holy Bible, New International Version®, NIV® Copyright ©1973, 1978, 1984, 2011 by Biblica, Inc.® Used by permission. All rights reserved worldwide.
NIV Reverse Interlinear Bible: English to Hebrew and English to Greek. Copyright © 2019 by Zondervan.