---
Amplified Bible, Classic Edition
17 The Lord has done what He planned; He has carried out and finished His word which He threatened and decreed [a]in the days of old. He has demolished without pity; He has made the enemy rejoice over you and has exalted the might of your foes.(A)
18 The hearts [of the inhabitants of Jerusalem] cried to the Lord. [Then to the congregation, I, Jeremiah, cried, addressing the wall as its symbol] O wall of the Daughter of Zion, let tears run down like a river day and night; give yourself no rest, let not your eyes stop [shedding tears].
19 Arise [from your bed], cry out in the night, at the beginning of the watches; pour out your heart like water before the face of the Lord. Lift up your hands toward Him for the lives of your young children, who faint from hunger at the head of every street.(B)
Read full chapter
Footnotes
Lamentations 2:17 "This reference to the ancient predictions of judgment against Israel for their sins is of great importance, both because it shows that these prophecies were then extant and well known among the Jews, and because it shows that they were understood by the pious remnant exactly as we now explain them" (Johan P. Lange, A Commentary).
New International Version
17 The Lord has done what he planned;
he has fulfilled(A) his word,
which he decreed long ago.(B)
He has overthrown you without pity,(C)
he has let the enemy gloat over you,(D)
he has exalted the horn[a] of your foes.(E)
18 The hearts of the people
cry out to the Lord.(F)
You walls of Daughter Zion,(G)
let your tears(H) flow like a river
day and night;(I)
give yourself no relief,
your eyes no rest.(J)
Read full chapter
Amplified Bible, Classic Edition (AMPC)
Copyright © 1954, 1958, 1962, 1964, 1965, 1987 by The Lockman Foundation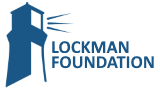 New International Version (NIV)
Holy Bible, New International Version®, NIV® Copyright ©1973, 1978, 1984, 2011 by Biblica, Inc.® Used by permission. All rights reserved worldwide.
NIV Reverse Interlinear Bible: English to Hebrew and English to Greek. Copyright © 2019 by Zondervan.