---
12 
"Even now," says the Lord,
"Turn and come to Me with all your heart [in genuine repentance],
With fasting and weeping and mourning [until every barrier is removed and the broken fellowship is restored];
13 
Rip your heart to pieces [in sorrow and contrition] and not your garments."
Now return [in repentance] to the Lord your God,
For He is gracious and compassionate,
Slow to anger, abounding in lovingkindness [faithful to His covenant with His people];
And He relents [His sentence of] evil [when His people genuinely repent].
14 
Who knows whether He will relent [and revoke your sentence],
And leave a blessing behind Him,
Even a grain offering and a drink offering [from the bounty He provides you]
For the Lord your God?
15 
Blow a trumpet in Zion [warning of impending judgment],
Dedicate a fast [as a day of restraint and humility], call a solemn assembly.
16 
Gather the people, sanctify the congregation,
Assemble the elders,
Gather the children and the nursing infants.
Let the bridegroom come out of his room
And the bride out of her bridal chamber. [No one is excused from the assembly.]
17 
Let the priests, the ministers of the Lord,
Weep between the porch and the altar,
And let them say, "Have compassion and spare Your people, O Lord,
And do not make Your inheritance (Israel) an object of ridicule,
Or a [humiliating] byword among the [Gentile] nations.
Why should they say among the peoples,
'Where is their God?'"
Read full chapter
Change Your Hearts
12 The Lord says, "Even now, come back to me with all your heart.
Fast, ·cry [weep], and ·be sad [mourn]."
13 ·Tearing your clothes is not enough to show you are sad;
let your heart be broken [L Tear/Rend your hearts and not your garments; C true repentance, not just a show of grief].
Come back to the Lord your God,
because he is ·kind [gracious; merciful] and ·shows mercy [compassionate].
·He doesn't become angry quickly […slow to anger],
and he has great ·love [loyalty; mercy; lovingkindness].
He ·can change his mind about [relents from] doing harm.
14 Who knows? Maybe he will ·turn back to you [grant a reprieve; L turn and relent]
and leave behind a blessing for you.
·Grain [L Gift; Tribute; Lev. 2:1] and drink offerings ·belong to [or for] the Lord your God.
15 Blow the trumpet in ·Jerusalem [L Zion; 2:1];
·call for [declare; appoint; consecrate] a ·day when everyone fasts [fast; 1:14].
·Tell everyone to stop work [L Call a sacred assembly]!
16 ·Bring the people together [Assemble/Gather the people]
and ·make the meeting holy for the Lord [consecrate/sanctify the congregation/assembly].
Bring together the elders,
as well as the children,
and even babies that still feed at their mothers' breasts.
·The bridegroom should [L Let the bridegroom] come from his room [C indicating urgency; newly married men were exempt from military service; Deut. 20:7; 24:5],
the bride from her ·bedroom [chamber].
17 ·The [L Let the] priests, ·the Lord's servants [who minister before the Lord], should ·cry [weep]
between the altar and the ·entrance to the Temple [portico; vestibule].
·They should [L Let them] say, "Lord, ·have mercy on [spare] your people.
Don't let ·them [L your inheritance/possession] be ·put to shame [mocked; a reproach];
don't let other nations make ·fun of them [them a byword].
·Don't let [L Why should the] people in other nations ask,
'Where is their God?'"
Read full chapter
A Call to Repentance
12 "Now, therefore," says the Lord,
(A)"Turn to Me with all your heart,
With fasting, with weeping, and with mourning."
13 So (B)rend your heart, and not (C)your garments;
Return to the Lord your God,
For He is (D)gracious and merciful,
Slow to anger, and of great kindness;
And He relents from doing harm.
14 (E)Who knows if He will turn and relent,
And leave (F)a blessing behind Him—
(G)A grain offering and a drink offering
For the Lord your God?
15 (H)Blow the [a]trumpet in Zion,
(I)Consecrate a fast,
Call a sacred assembly;
16 Gather the people,
(J)Sanctify the congregation,
Assemble the elders,
Gather the children and nursing babes;
(K)Let the bridegroom go out from his chamber,
And the bride from her dressing room.
17 Let the priests, who minister to the Lord,
Weep (L)between the porch and the altar;
Let them say, (M)"Spare Your people, O Lord,
And do not give Your heritage to reproach,
That the nations should [b]rule over them.
(N)Why should they say among the peoples,
'Where is their God?' "
Read full chapter
Amplified Bible (AMP)
Copyright © 2015 by The Lockman Foundation, La Habra, CA 90631. All rights reserved.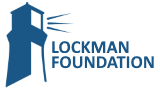 Expanded Bible (EXB)
The Expanded Bible, Copyright © 2011 Thomas Nelson Inc. All rights reserved.
New King James Version (NKJV)
Scripture taken from the New King James Version®. Copyright © 1982 by Thomas Nelson. Used by permission. All rights reserved.