---
23 Job affirmeth that he both knoweth and feareth the power and sentence of the Judge,  10 And that he is not punished only for his sins.
1 But Job answered, and said,
2 Though my talk be this day in [a]bitterness, and my plague greater than my groaning,
3 Would God yet I knew how to find him, I would enter unto his place.
4 I would plead the cause before him, and fill my mouth with arguments.
5 I would know the words, that he would answer me, and would understand what he would say unto me.
6 Would he [b]plead against me with his great power? No, but he would [c]put strength in me.
7 [d]There the righteous might reason with him, so I should be delivered forever from my Judge.
8 [e]Behold, if I go to the East, he is not there: if to the West, yet I cannot perceive him:
9 If to the North where he worketh, yet I cannot see him: he will hide himself in the South, and I cannot behold him.
10 But he knoweth my [f]way, and trieth me, and I shall come forth like gold.
11 My foot hath followed his steps: his way have I kept, and have not declined:
12 Neither have I departed from the commandment of his lips, and I have [g]esteemed the words of his mouth more than mine appointed food.
13 Yet he is in one mind, and who can [h]turn him? yea, he doeth what his mind desireth.
14 For he will perform that which is decreed of me, and [i]many such things are with him.
15 Therefore I am troubled at his presence, and in considering it, I am afraid of him.
16 For [j]God hath softened mine heart, and the Almighty hath troubled me.
17 For I am not cut off in [k]darkness, but he hath hid the darkness from my face.
1599 Geneva Bible (GNV)
Geneva Bible, 1599 Edition. Published by Tolle Lege Press. All rights reserved. No part of this publication may be reproduced or transmitted in any form or by any means, electronic or mechanical, without written permission from the publisher, except in the case of brief quotations in articles, reviews, and broadcasts.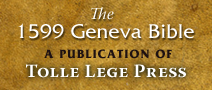 New International Version (NIV)
Holy Bible, New International Version®, NIV® Copyright ©1973, 1978, 1984, 2011 by Biblica, Inc.® Used by permission. All rights reserved worldwide.
NIV Reverse Interlinear Bible: English to Hebrew and English to Greek. Copyright © 2019 by Zondervan.