---
3 The Lord has appeared [a]of old to me, saying:
"Yes, (A)I have loved you with (B)an everlasting love;
Therefore with lovingkindness I have (C)drawn you.
4 Again (D)I will build you, and you shall be rebuilt,
O virgin of Israel!
You shall again be adorned with your (E)tambourines,
And shall go forth in the dances of those who rejoice.
5 (F)You shall yet plant vines on the mountains of Samaria;
The planters shall plant and [b]eat them as ordinary food.
Read full chapter
New International Version
3 The Lord appeared to us in the past,[a] saying:
"I have loved(A) you with an everlasting love;
I have drawn(B) you with unfailing kindness.
4 I will build you up again,
and you, Virgin(C) Israel, will be rebuilt.(D)
Again you will take up your timbrels(E)
and go out to dance(F) with the joyful.(G)
5 Again you will plant(H) vineyards
on the hills of Samaria;(I)
the farmers will plant them
and enjoy their fruit.(J)
Read full chapter
New King James Version (NKJV)
Scripture taken from the New King James Version®. Copyright © 1982 by Thomas Nelson. Used by permission. All rights reserved.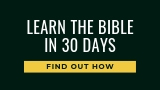 New International Version (NIV)
Copyright © 1973, 1978, 1984, 2011 by Biblica
NIV Reverse Interlinear Bible: English to Hebrew and English to Greek. Copyright © 2019 by Zondervan.