---
Contemporary English Version
7 His power will never end;
peace will last forever.
He will rule David's kingdom
and make it grow strong.
He will always rule
with honesty and justice.
The Lord All-Powerful
will make certain
that all of this is done.
God Will Punish Israel
8 The Lord had warned the people of Israel, 9 and all of them knew it, including everyone in the capital city of Samaria. But they were proud and stubborn and said,
Read full chapter
New International Version
7 Of the greatness of his government(A) and peace(B)
there will be no end.(C)
He will reign(D) on David's throne
and over his kingdom,
establishing and upholding it
with justice(E) and righteousness(F)
from that time on and forever.(G)
The zeal(H) of the Lord Almighty
will accomplish this.
The Lord's Anger Against Israel
8 The Lord has sent a message(I) against Jacob;
it will fall on Israel.
9 All the people will know it—
Ephraim(J) and the inhabitants of Samaria(K)—
who say with pride
and arrogance(L) of heart,
Read full chapter
Contemporary English Version (CEV)
Copyright © 1995 by American Bible Society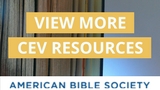 New International Version (NIV)
Holy Bible, New International Version®, NIV® Copyright ©1973, 1978, 1984, 2011 by Biblica, Inc.® Used by permission. All rights reserved worldwide.
NIV Reverse Interlinear Bible: English to Hebrew and English to Greek. Copyright © 2019 by Zondervan.