---
8 For though I made you sorry with a letter, I do not repent, though I did repent: for I perceive that the same epistle hath made you sorry, though it were but for a season.
9 Now I rejoice, not that ye were made sorry, but that ye sorrowed to repentance: for ye were made sorry after a godly manner, that ye might receive damage by us in nothing.
10 For godly sorrow worketh repentance to salvation not to be repented of: but the sorrow of the world worketh death.
11 For behold this selfsame thing, that ye sorrowed after a godly sort, what carefulness it wrought in you, yea, what clearing of yourselves, yea, what indignation, yea, what fear, yea, what vehement desire, yea, what zeal, yea, what revenge! In all things ye have approved yourselves to be clear in this matter.
12 Wherefore, though I wrote unto you, I did it not for his cause that had done the wrong, nor for his cause that suffered wrong, but that our care for you in the sight of God might appear unto you.
Read full chapter
Amplified Bible, Classic Edition
8 For even though I did grieve you with my letter, I do not regret [it now], though I did regret it; for I see that that letter did pain you, though only for a little while;
9 Yet I am glad now, not because you were pained, but because you were pained into repentance [and so turned back to God]; for you felt a grief such as God meant you to feel, so that in nothing you might suffer loss through us or harm for what we did.
10 For godly grief and the pain God is permitted to direct, produce a repentance that leads and contributes to salvation and deliverance from evil, and it never brings regret; but worldly grief (the hopeless sorrow that is characteristic of the pagan world) is deadly [breeding and ending in death].
11 For [you can look back now and] observe what this same godly sorrow has done for you and has produced in you: what eagerness and earnest care to explain and clear yourselves [of all [a]complicity in the condoning of incest], what indignation [at the sin], what alarm, what yearning, what zeal [to do justice to all concerned], what readiness to mete out punishment [[b]to the offender]! At every point you have proved yourselves cleared and guiltless in the matter.(A)
12 So although I did write to you [as I did], it was not for the sake and because of the one who did [the] wrong, nor on account of the one who suffered [the] wrong, but in order that you might realize before God [that your readiness to accept our authority revealed] how zealously you do care for us.
Read full chapter
8 I am no longer sorry that I sent that letter to you, though I was very sorry for a time, realizing how painful it would be to you. But it hurt you only for a little while. 9 Now I am glad I sent it, not because it hurt you but because the pain turned you to God. It was a good kind of sorrow you felt, the kind of sorrow God wants his people to have, so that I need not come to you with harshness. 10 For God sometimes uses sorrow in our lives to help us turn away from sin and seek eternal life. We should never regret his sending it. But the sorrow of the man who is not a Christian is not the sorrow of true repentance and does not prevent eternal death.
11 Just see how much good this grief from the Lord did for you! You no longer shrugged your shoulders but became earnest and sincere and very anxious to get rid of the sin that I wrote you about. You became frightened about what had happened and longed for me to come and help. You went right to work on the problem and cleared it up, punishing the man who sinned.[a] You have done everything you could to make it right.
12 I wrote as I did so the Lord could show how much you really do care for us. That was my purpose even more than to help the man who sinned or his father to whom he did the wrong.
Read full chapter
Amplified Bible, Classic Edition (AMPC)
Copyright © 1954, 1958, 1962, 1964, 1965, 1987 by The Lockman Foundation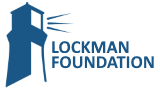 Living Bible (TLB)
The Living Bible copyright © 1971 by Tyndale House Foundation. Used by permission of Tyndale House Publishers Inc., Carol Stream, Illinois 60188. All rights reserved.