---
4 For out of much affliction and anguish of heart I wrote unto you with many tears; not that ye should be grieved, but that ye might know the love which I have more abundantly unto you.
5 But if any have caused grief, he hath not grieved me, but in part: that I may not overcharge you all.
6 Sufficient to such a man is this punishment, which was inflicted of many.
7 So that contrariwise ye ought rather to forgive him, and comfort him, lest perhaps such a one should be swallowed up with overmuch sorrow.
8 Wherefore I beseech you that ye would confirm your love toward him.
9 For to this end also did I write, that I might know the proof of you, whether ye be obedient in all things.
10 To whom ye forgive any thing, I forgive also: for if I forgave any thing, to whom I forgave it, for your sakes forgave I it in the person of Christ;
11 Lest Satan should get an advantage of us: for we are not ignorant of his devices.
Read full chapter
Amplified Bible, Classic Edition
4 For I wrote you out of great sorrow and deep distress [with mental torture and anxiety] of heart, [yes, and] with many tears, not to cause you pain but in order to make you realize the overflowing love that I continue increasingly to have for you.
5 But if someone [the one among you who committed incest] has caused [all this] grief and pain, he has caused it not to me, but in some measure, not to put it too severely, [he has distressed] all of you.
6 For such a one this censure by the majority [which he has received is] sufficient [punishment].
7 So [instead of further rebuke, now] you should rather turn and [graciously] forgive and comfort and encourage [him], to keep him from being overwhelmed by excessive sorrow and despair.
8 I therefore beg you to reinstate him in your affections and assure him of your love for him;
9 For this was my purpose in writing you, to test your attitude and see if you would stand the test, whether you are obedient and altogether agreeable [to following my orders] in everything.
10 If you forgive anyone anything, I too forgive that one; and what I have forgiven, if I have forgiven anything, has been for your sakes in the presence [and with the approval] of Christ (the Messiah),
11 To keep Satan from getting the advantage over us; for we are not ignorant of his wiles and intentions.
Read full chapter
4 Oh, how I hated to write that letter! It almost broke my heart, and I tell you honestly that I cried over it. I didn't want to hurt you, but I had to show you how very much I loved you and cared about what was happening to you.
5-6 Remember that the man I wrote about, who caused all the trouble, has not caused sorrow to me as much as to all the rest of you—though I certainly have my share in it too. I don't want to be harder on him than I should. He has been punished enough by your united disapproval. 7 Now it is time to forgive him and comfort him. Otherwise he may become so bitter and discouraged that he won't be able to recover. 8 Please show him now that you still do love him very much.
9 I wrote to you as I did so that I could find out how far you would go in obeying me. 10 When you forgive anyone, I do too. And whatever I have forgiven (to the extent that this affected me too) has been by Christ's authority, and for your good. 11 A further reason for forgiveness is to keep from being outsmarted by Satan, for we know what he is trying to do.
Read full chapter
Amplified Bible, Classic Edition (AMPC)
Copyright © 1954, 1958, 1962, 1964, 1965, 1987 by The Lockman Foundation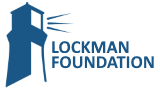 Living Bible (TLB)
The Living Bible copyright © 1971 by Tyndale House Foundation. Used by permission of Tyndale House Publishers Inc., Carol Stream, Illinois 60188. All rights reserved.