---
8 For to one is given by the Spirit the word of wisdom; to another the word of knowledge by the same Spirit;
9 To another faith by the same Spirit; to another the gifts of healing by the same Spirit;
10 To another the working of miracles; to another prophecy; to another discerning of spirits; to another divers kinds of tongues; to another the interpretation of tongues:
Read full chapter
8 To one person the Spirit gives the ability to give wise advice[a]; to another the same Spirit gives a message of special knowledge.[b] 9 The same Spirit gives great faith to another, and to someone else the one Spirit gives the gift of healing. 10 He gives one person the power to perform miracles, and another the ability to prophesy. He gives someone else the ability to discern whether a message is from the Spirit of God or from another spirit. Still another person is given the ability to speak in unknown languages,[c] while another is given the ability to interpret what is being said.
Read full chapter
8 To one is given through the [Holy] Spirit [the power to speak] the message of wisdom, and to another [the power to express] the word of knowledge and understanding according to the same Spirit; 9 to another [wonder-working] faith [is given] by the same [Holy] Spirit, and to another the [extraordinary] gifts of healings by the one Spirit; 10 and to another the working of [a]miracles, and to another prophecy [foretelling the future, speaking a new message from God to the people], and to another discernment of spirits [the ability to distinguish sound, godly doctrine from the deceptive doctrine of man-made religions and cults], to another various kinds of [unknown] tongues, and to another interpretation of tongues.
Read full chapter
Footnotes
1 Corinthians 12:10 I.e. wonderful events or occurrences beyond human capability which manifest the supernatural power of God and fulfill His purpose.
New Living Translation (NLT)
Holy Bible, New Living Translation, copyright © 1996, 2004, 2015 by Tyndale House Foundation. Used by permission of Tyndale House Publishers, Inc., Carol Stream, Illinois 60188. All rights reserved.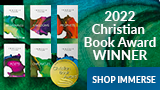 Amplified Bible (AMP)
Copyright © 2015 by The Lockman Foundation, La Habra, CA 90631. All rights reserved.