---
Amplified Bible, Classic Edition
33 Do not be so deceived and misled! Evil companionships (communion, associations) corrupt and deprave good manners and morals and character.
Read full chapter
33 Don't be fooled by those who say such things. If you listen to them you will start acting like them.
Read full chapter
Amplified Bible, Classic Edition (AMPC)
Copyright © 1954, 1958, 1962, 1964, 1965, 1987 by The Lockman Foundation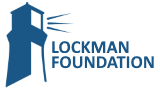 Living Bible (TLB)
The Living Bible copyright © 1971 by Tyndale House Foundation. Used by permission of Tyndale House Publishers Inc., Carol Stream, Illinois 60188. All rights reserved.