---
Ephraim Reminded
12 Ephraim feeds on the [emptiness of the] wind
And [continually] pursues the [parching] east wind [which brings destruction];
Every day he multiplies lies and violence.
Further, he makes a covenant with Assyria
And (olive) oil is carried to Egypt [to seek alliances].(A)
2 
The Lord also has a dispute [a legal complaint and an indictment] with Judah,
And He will punish Jacob in accordance with his ways;
He will repay him in accordance with his deeds.
3 
In their mother's womb he took his brother by the heel,
And in his maturity he contended with God.(B)
Read full chapter
New International Version
12 [a]1 Ephraim(A) feeds on the wind;(B)
he pursues the east wind all day
and multiplies lies and violence.(C)
He makes a treaty with Assyria(D)
and sends olive oil to Egypt.(E)
2 The Lord has a charge(F) to bring against Judah;(G)
he will punish(H) Jacob[b] according to his ways
and repay him according to his deeds.(I)
3 In the womb he grasped his brother's heel;(J)
as a man he struggled(K) with God.
Read full chapter
Footnotes
Hosea 12:1 In Hebrew texts 12:1-14 is numbered 12:2-15.
Hosea 12:2 Jacob means he grasps the heel, a Hebrew idiom for he takes advantage of or he deceives.
Amplified Bible (AMP)
Copyright © 2015 by The Lockman Foundation, La Habra, CA 90631. All rights reserved.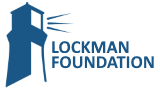 New International Version (NIV)
Holy Bible, New International Version®, NIV® Copyright ©1973, 1978, 1984, 2011 by Biblica, Inc.® Used by permission. All rights reserved worldwide.
NIV Reverse Interlinear Bible: English to Hebrew and English to Greek. Copyright © 2019 by Zondervan.