---
19 And (A)he bought the parcel of [a]land, where he had pitched his tent, from the children of Hamor, Shechem's father, for one hundred pieces of money.
Read full chapter
32 (A)The bones of Joseph, which the children of Israel had brought up out of Egypt, they buried at Shechem, in the plot of ground (B)which Jacob had bought from the sons of Hamor the father of Shechem for one hundred [a]pieces of silver, and which had become an inheritance of the children of Joseph.
Read full chapter
Footnotes
Joshua 24:32 Heb. qesitah, an unknown ancient measure of weight
New King James Version (NKJV)
Scripture taken from the New King James Version®. Copyright © 1982 by Thomas Nelson. Used by permission. All rights reserved.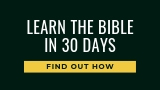 Bible Gateway Recommends
NKJV, Journal the Word Bible, Large Print, Red Letter Edition: Reflect, Journal, or Create Art Next to Your Favorite Verses
Retail: $54.99
Our Price: $38.49
Save: $16.50 (30%)
NKJV, Lucado Encouraging Word Bible, Comfort Print: Holy Bible, New King James Version
Retail: $79.98
Our Price: $55.99
Save: $23.99 (30%)
NKJV, Abide Bible, Red Letter Edition, Comfort Print: Holy Bible, New King James Version
Retail: $79.98
Our Price: $47.99
Save: $31.99 (40%)
NKJV, Bride's Bible, Leathersoft, White, Red Letter Edition, Comfort Print: Holy Bible, New King James Version
Retail: $24.99
Our Price: $14.99
Save: $10.00 (40%)