---
Amplified Bible, Classic Edition
2 And Abraham said to the eldest servant of his house [Eliezer of Damascus], who ruled over all that he had, I beg of you, put your hand under my thigh;(A)
3 And you shall swear by the Lord, the God of heaven and earth, that you will not take a wife for my son from the daughters of the Canaanites, among whom I have settled,
4 But you shall go to my country and to my relatives and take [a]a wife for my son Isaac.
Read full chapter
Footnotes
Genesis 24:4 This chapter is highly illustrative of God the Father, Who sends forth His Holy Spirit to win the consent of the individual soul to become the bride of His Son. Keep these resemblances constantly in mind as you read and see how the story unfolds. First meet the Father and note His concern about His Son's bride. Then get acquainted with the Holy Spirit's great, selfless heart, Whose one purpose is to win the girl for His Master's Son. Then meet the Son and note His tenderness as He claims His bride. The longest chapter in Genesis is devoted to this important story.
Amplified Bible, Classic Edition (AMPC)
Copyright © 1954, 1958, 1962, 1964, 1965, 1987 by The Lockman Foundation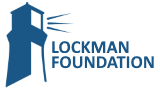 Bible Gateway Recommends
Amplified Large-Print Bible, hardcover - Slightly Imperfect
Retail: $34.99
Our Price: $19.54
Save: $15.45 (44%)
KJV and Amplified Parallel Bible, Large Print, Bonded Leather, Black
Retail: $79.99
Our Price: $50.99
Save: $29.00 (36%)
Battlefield of the Mind Bible: Renew Your Mind Through the Power of God's Word, Imitation Leather, pink
Retail: $79.99
Our Price: $54.99
Save: $25.00 (31%)

Amplified Reading Bible, Imitation Leather, Brown, Indexed
Retail: $59.99
Our Price: $38.99
Save: $21.00 (35%)

Amplified Study Bible, Large Print, Imitation Leather, Brown
Retail: $69.99
Our Price: $45.99
Save: $24.00 (34%)

Amplified Compact Holy Bible, hardcover
Retail: $19.99
Our Price: $14.99
Save: $5.00 (25%)