---
2 "My lords," he said, "come to my home to wash your feet, and be my guests for the night. You may then get up early in the morning and be on your way again."
"Oh no," they replied. "We'll just spend the night out here in the city square."
Read full chapter
4 Rest in the shade of this tree while water is brought to wash your feet.
Read full chapter
2 Don't forget to show hospitality to strangers, for some who have done this have entertained angels without realizing it!
Read full chapter
28 By this time they were nearing Emmaus and the end of their journey. Jesus acted as if he were going on, 29 but they begged him, "Stay the night with us, since it is getting late." So he went home with them.
Read full chapter
15 She and her household were baptized, and she asked us to be her guests. "If you agree that I am a true believer in the Lord," she said, "come and stay at my home." And she urged us until we agreed.
Read full chapter
17 When he saw the travelers sitting in the town square, he asked them where they were from and where they were going.
18 "We have been in Bethlehem in Judah," the man replied. "We are on our way to a remote area in the hill country of Ephraim, which is my home. I traveled to Bethlehem, and now I'm returning home.[a] But no one has taken us in for the night, 19 even though we have everything we need. We have straw and feed for our donkeys and plenty of bread and wine for ourselves."
20 "You are welcome to stay with me," the old man said. "I will give you anything you might need. But whatever you do, don't spend the night in the square." 21 So he took them home with him and fed the donkeys. After they washed their feet, they ate and drank together.
Read full chapter
New Living Translation (NLT)
Holy Bible, New Living Translation, copyright © 1996, 2004, 2015 by Tyndale House Foundation. Used by permission of Tyndale House Publishers, Inc., Carol Stream, Illinois 60188. All rights reserved.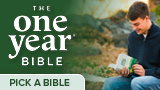 Bible Gateway Recommends
NLT Chronological Life Application Study Bible, Leatherlike Brown/Green/Dark Teal
Retail: $84.99
Our Price: $67.99
Save: $17.00 (20%)
NLT Large-Print Premium Value Thinline Bible, Filament Enabled Edition--soft leather-look, brown
Retail: $19.99
Our Price: $15.99
Save: $4.00 (20%)
NLT Life Application Large-Print Study Bible, Third Edition--soft leather-look, teal
Retail: $84.99
Our Price: $62.99
Save: $22.00 (26%)
NLT Life Application Large-Print Study Bible, Third Edition--soft leather-look, brown, tan, red letter (indexed)
Retail: $94.99
Our Price: $69.99
Save: $25.00 (26%)
NLT Large-Print Life Application Study Bible, Third Edition--genuine leather, brown (indexed)
Retail: $129.99
Our Price: $96.99
Save: $33.00 (25%)
NLT THRIVE Devotional Bible for Women--soft leather-look, rose metallic
Retail: $49.99
Our Price: $36.99
Save: $13.00 (26%)