---
34 But when Pharaoh saw that the rain, hail, and thunder had stopped, he and his officials sinned again, and Pharaoh again became stubborn.[a]
Read full chapter
Footnotes
9:34 Hebrew made his heart heavy.
A Plague of Blood
14 Then the Lord said to Moses, "Pharaoh's heart is stubborn,[a] and he still refuses to let the people go.
Read full chapter
Footnotes
7:14 Hebrew heavy.
4 Don't you see how wonderfully kind, tolerant, and patient God is with you? Does this mean nothing to you? Can't you see that his kindness is intended to turn you from your sin?
5 But because you are stubborn and refuse to turn from your sin, you are storing up terrible punishment for yourself. For a day of anger is coming, when God's righteous judgment will be revealed.
Read full chapter
11 When a crime is not punished quickly, people feel it is safe to do wrong.
Read full chapter
13 He also rebelled against King Nebuchadnezzar, even though he had taken an oath of loyalty in God's name. Zedekiah was a hard and stubborn man, refusing to turn to the Lord, the God of Israel.
Read full chapter
23 But unlike his father, he did not humble himself before the Lord. Instead, Amon sinned even more.
Read full chapter
22 Even during this time of trouble, King Ahaz continued to reject the Lord.
Read full chapter
15 But when Pharaoh saw that relief had come, he became stubborn.[a] He refused to listen to Moses and Aaron, just as the Lord had predicted.
Read full chapter
21 And the Lord told Moses, "When you arrive back in Egypt, go to Pharaoh and perform all the miracles I have empowered you to do. But I will harden his heart so he will refuse to let the people go.
Read full chapter
New Living Translation (NLT)
Holy Bible, New Living Translation, copyright © 1996, 2004, 2015 by Tyndale House Foundation. Used by permission of Tyndale House Publishers, Inc., Carol Stream, Illinois 60188. All rights reserved.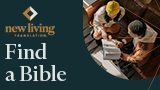 Bible Gateway Recommends
NLT DaySpring Hope & Encouragement Bible--soft leather-look, navy blue
Retail: $59.99
Our Price: $39.99
Save: $20.00 (33%)
NLT Large-Print Life Application Study Bible, Third Edition--genuine leather, brown (indexed)
Retail: $129.99
Our Price: $84.99
Save: $45.00 (35%)
NLT Giant-Print Personal-Size Bible, Filament Enabled Edition--soft leather-look, floral frame teal (indexed)
Retail: $39.99
Our Price: $29.99
Save: $10.00 (25%)
The Book of Psalms: Raw, Honest Poems Telling the Stories of Humans and the Desire to Know God, NLT
Retail: $38.00
Our Price: $25.99
Save: $12.01 (32%)
NLT Life Application Large-Print Study Bible, Third Edition--soft leather-look, teal (indexed)
Retail: $94.99
Our Price: $68.99
Save: $26.00 (27%)
NLT Life Application Large-Print Study Bible, Third Edition--soft leather-look, brown, tan, red letter (indexed)
Retail: $94.99
Our Price: $68.99
Save: $26.00 (27%)