---
Amplified Bible, Classic Edition
10 For we are God's [own] handiwork (His workmanship), [a]recreated in Christ Jesus, [born anew] that we may do those good works which God predestined (planned beforehand) for us [taking paths which He prepared ahead of time], that we should walk in them [living the good life which He prearranged and made ready for us to live].
Read full chapter
Footnotes
Ephesians 2:10 Arthur S. Way, Way's Epistles: The Letters of St. Paul to Seven Churches and Three Friends.
Amplified Bible, Classic Edition
16 Your eyes saw my unformed substance, and in Your book all the days [of my life] were written before ever they took shape, when as yet there was none of them.
Read full chapter
Amplified Bible, Classic Edition
12 Then said the Lord to me, You have seen well, for I am alert and active, watching over My word to perform it.
Read full chapter
Amplified Bible, Classic Edition (AMPC)
Copyright © 1954, 1958, 1962, 1964, 1965, 1987 by The Lockman Foundation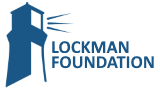 Bible Gateway Recommends
KJV and Amplified Parallel Bible, Large Print, Hardcover
Retail: $49.99
Our Price: $31.99
Save: $18.00 (36%)
Everyday Life Bible: The Power Of God's Word For Everyday Living, Imitation Leather, pewter
Retail: $79.99
Our Price: $53.49
Save: $26.50 (33%)

Amplified Study Bible, Large Print, Imitation Leather, Brown
Retail: $69.99
Our Price: $45.99
Save: $24.00 (34%)

La Biblia De La Vida Diaria, NVI: El poder de la Palabra de Dios para el diario vivir Everyday Life Bib,
Retail: $39.99
Our Price: $24.49
Save: $15.50 (39%)
Battlefield of the Mind Bible: Renew Your Mind Through the Power of God's Word, Imitation Leather, pink
Retail: $79.99
Our Price: $54.99
Save: $25.00 (31%)
Everyday Life Bible: The Power Of God's Word For Everyday Living, Imitation Leather, pewter - Slightly Imperfect
Retail: $79.99
Our Price: $45.47
Save: $34.52 (43%)