---
19 They shall (A)call the peoples to the mountain;
There (B)they shall offer sacrifices of righteousness;
For they shall partake of the abundance of the seas
And of treasures hidden in the sand."
Read full chapter
19 Then You shall be pleased with (A)the sacrifices of righteousness,
With burnt offering and whole burnt offering;
Then they shall offer bulls on Your altar.
Read full chapter
New King James Version (NKJV)
Scripture taken from the New King James Version®. Copyright © 1982 by Thomas Nelson. Used by permission. All rights reserved.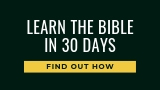 Bible Gateway Recommends
NKJV, Journal the Word Bible, Large Print, Red Letter Edition: Reflect, Journal, or Create Art Next to Your Favorite Verses
Retail: $54.99
Our Price: $38.49
Save: $16.50 (30%)
NKJV, Open Bible, Red Letter Edition, Comfort Print: Complete Reference System
Retail: $29.99
Our Price: $18.00
Save: $11.99 (40%)
NKJV, Bride's Bible, Leathersoft, White, Red Letter, Comfort Print: Holy Bible, New King James Version
Retail: $24.99
Our Price: $14.99
Save: $10.00 (40%)
NKJV, Cultural Backgrounds Study Bible, Red Letter Edition: Bringing to Life the Ancient World of Scripture
Retail: $49.99
Our Price: $29.99
Save: $20.00 (40%)
NKJV, The Story: The Bible as One Continuing Story of God and His People
Retail: $19.98
Our Price: $5.00
Save: $14.98 (75%)