---
16 ¶ [a]Honor thy father and thy mother, as the Lord thy God hath commanded thee, that thy days may be prolonged, and that it may go well with thee upon the land, which the Lord thy God giveth thee.
17 (A)Thou shalt not kill.
18 (B)Neither shalt thou commit adultery.
Read full chapter
Footnotes
Deuteronomy 5:16 Not for a show, but with true obedience, and due reverence.
New International Version
1599 Geneva Bible (GNV)
Geneva Bible, 1599 Edition. Published by Tolle Lege Press. All rights reserved. No part of this publication may be reproduced or transmitted in any form or by any means, electronic or mechanical, without written permission from the publisher, except in the case of brief quotations in articles, reviews, and broadcasts.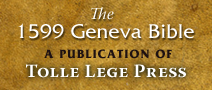 New International Version (NIV)
Copyright © 1973, 1978, 1984, 2011 by Biblica
NIV Reverse Interlinear Bible: English to Hebrew and English to Greek. Copyright © 2019 by Zondervan.