---
2 Preach the word! Be ready in season and out of season. (A)Convince, (B)rebuke, (C)exhort, with all longsuffering and teaching. 3 (D)For the time will come when they will not endure (E)sound doctrine, (F)but according to their own desires, because they have itching ears, they will heap up for themselves teachers;
Read full chapter
2 preach the word [as an official messenger]; be ready when the time is right and even when it is not [keep your sense of urgency, whether the opportunity seems favorable or unfavorable, whether convenient or inconvenient, whether welcome or unwelcome]; correct [those who err in doctrine or behavior], warn [those who sin], exhort and encourage [those who are growing toward spiritual maturity], with inexhaustible patience and [faithful] teaching. 3 For the time will come when people will not tolerate sound doctrine and accurate instruction [that challenges them with God's truth]; but wanting to have their ears tickled [with something pleasing], they will accumulate for themselves [many] teachers [one after another, chosen] to satisfy their own desires and to support the errors they hold,
Read full chapter
New King James Version (NKJV)
Scripture taken from the New King James Version®. Copyright © 1982 by Thomas Nelson. Used by permission. All rights reserved.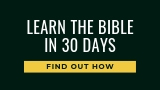 Amplified Bible (AMP)
Copyright © 2015 by The Lockman Foundation, La Habra, CA 90631. All rights reserved.