---
Isaiah's Message to the King(A)
20 Then Isaiah sent a message telling King Hezekiah that in answer to the king's prayer 21 the Lord had said, "The city of Jerusalem laughs at you, Sennacherib, and makes fun of you. 22 Whom do you think you have been insulting and ridiculing? You have been disrespectful to me, the holy God of Israel.
Read full chapter
New International Version
Isaiah Prophesies Sennacherib's Fall(A)(B)
20 Then Isaiah son of Amoz sent a message to Hezekiah: "This is what the Lord, the God of Israel, says: I have heard(C) your prayer concerning Sennacherib king of Assyria. 21 This is the word that the Lord has spoken against(D) him:
Read full chapter
Good News Translation (GNT)
Copyright © 1992 by American Bible Society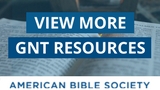 New International Version (NIV)
Holy Bible, New International Version®, NIV® Copyright ©1973, 1978, 1984, 2011 by Biblica, Inc.® Used by permission. All rights reserved worldwide.
NIV Reverse Interlinear Bible: English to Hebrew and English to Greek. Copyright © 2019 by Zondervan.